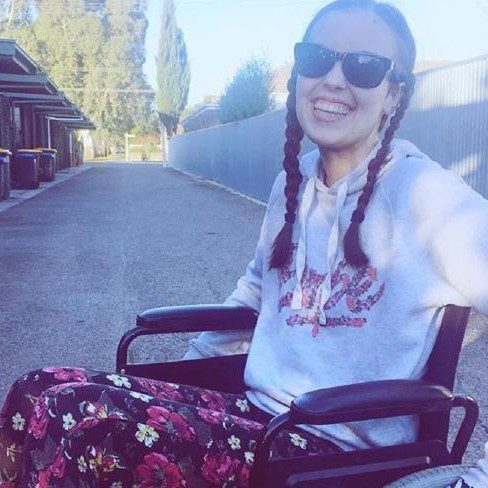 Published by news.com.au on August 9, 2017
AT JUST 23, Carmel Johnson should be enjoying the prime of her life. Instead she suffers from more than 100 debilitating symptoms that see her spending most days bedridden and using a wheelchair to get around.
Unable to work or go to university due to her condition, she was not expecting Centrelink to reject her disability application.
Despite being sick for as long as she can remember, it took years for doctors to give Carmel a proper diagnosis. Last year she was finally diagnosed with Ehlers-Danlos syndrome, a connective tissue disorder that has caused her to develop multiple other chronic conditions. The condition means that even standing up for short periods of time can cause her to faint.
Due to gastro problems, Carmel's diet has been limited to soup, and soon she'll require a feeding tube to eat. Severely undernourished, she's shed more than 15kg in one year alone.
"When I went to Vietnam in 2013 all the gut problems got worse because I got food poisoning. When I came back I got glandular fever, I felt like I was dying. I went to doctor after doctor after doctor and they all said to me 'you'll be all right. Work harder and go to the gym. Or try yoga, eat healthier'. But none of those things helped and those things actually made me a lot worse," Carmel says.
According to The Ehlers-Danlos Society program manager, Jessica Adelman, EDS affects about 1 in 2500 people and there are 13 types of the syndrome. There is no current treatment for EDS and those with the syndrome are likely to develop other conditions including dysautonomia, gastrointestinal disorders, chronic fatigue, mast cell disorders, and neurological complications.