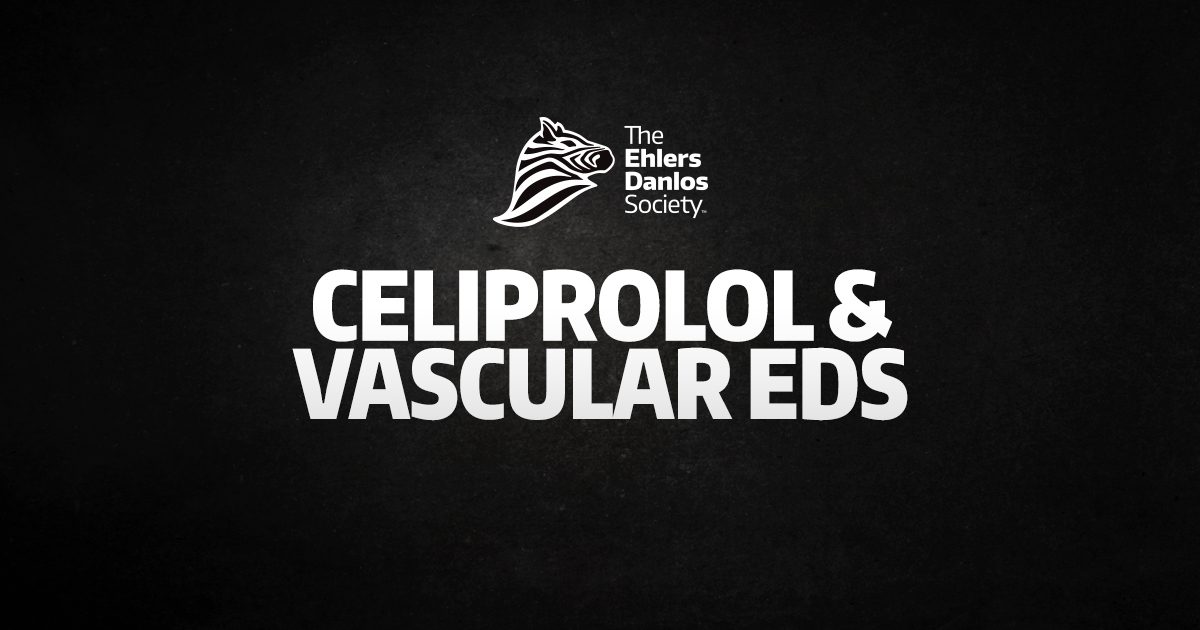 The following notice is to bring you up to date on the interactions between Acer Therapeutics Inc. and the FDA to try to find a pathway to bring celiprolol to market in the US.  The following is from a summary of the actions and recommendations recently released by Acer.  
Summary of statement
On March 18, 2020, Acer Therapeutics Inc. announced that the Office of New Drugs (OND) of the U.S. Food and Drug Administration (FDA) has denied its appeal of the Complete Response Letter (CRL) in relation to the New Drug Application (NDA) for EDSIVO™ (celiprolol). In its Appeal Denied letter, the OND describes possible paths forward for Acer to explore that could provide the substantial evidence of effectiveness needed to support a potential resubmission of the EDSIVO™ NDA for the treatment of patients with vascular Ehlers-Danlos syndrome (vEDS) with a confirmed COL3A1 mutation.
Statement
Vascular EDS (vEDS) is a rare genetic condition caused by defects in the COL3A1 gene, which encodes type III procollagen, an important protein in vessel walls and hollow organs. The resulting defects of type III procollagen production lead to tissue fragility, particularly in arteries and hollow organs. This fragility causes clinical complications, such as arterial dissections, aneurysms, and rupture of hollow organs such as the bowel. These complications can start during childhood and can occur unpredictably throughout the entire adult life. In addition, because of tissue fragility, endovascular procedures and surgical repair pose a high risk, especially in the emergency setting. Thus, there is an urgent need for therapy that could prevent or delay arterial complications and, perhaps, those in other tissues. 
 Acer Therapeutics Inc., a pharmaceutical company focused on the acquisition, development, and commercialization of therapies for serious rare and life-threatening diseases with significant unmet medical needs, is advancing EDSIVO™ (celiprolol) for the treatment of vEDS based on published results from a randomized controlled clinical trial of celiprolol[1]. The US Food and Drug Administration (FDA) granted a priority review of the EDSIVO™ New Drug Application (NDA) and subsequently issued a Complete Response Letter (CRL) in June 2019. On March 18, 2020, the Office of New Drugs (OND) denied an Acer appeal of the CRL but made reference to the FDA Guidance document issued in December 2019, where substantial evidence of effectiveness can be provided by two or more adequate and well-controlled studies demonstrating efficacy, or a single positive adequate and well-controlled study plus confirmatory evidence[2].
 "We appreciate the OND's time and attention in thoughtfully considering this FDRR (Formal Dispute Resolution Request)," said Chris Schelling, CEO, and Founder of Acer. "While neither resubmission nor the prospect of approval of the EDSIVO™ NDA is assured, we are evaluating our possible next steps with the goal of resubmission of the EDSIVO™ NDA."
 The Ehlers-Danlos Society remains committed to supporting and educating the vascular EDS community and will continue to work closely with the global network of professionals in the EDS Consortium to develop a global registry, raise the funding required for research and provide a platform for continued international collaboration.  
References
   

Ong KT, et al. Effect of celiprolol on prevention of cardiovascular events in vascular Ehlers-Danlos syndrome: a prospective randomized, open, blinded-endpoints trial. Lancet. 2010;376(9751):1476-1484

   

FDA guidance "Demonstrating Substantial Evidence of Effectiveness for Human Drug and Biological Products", December 2019