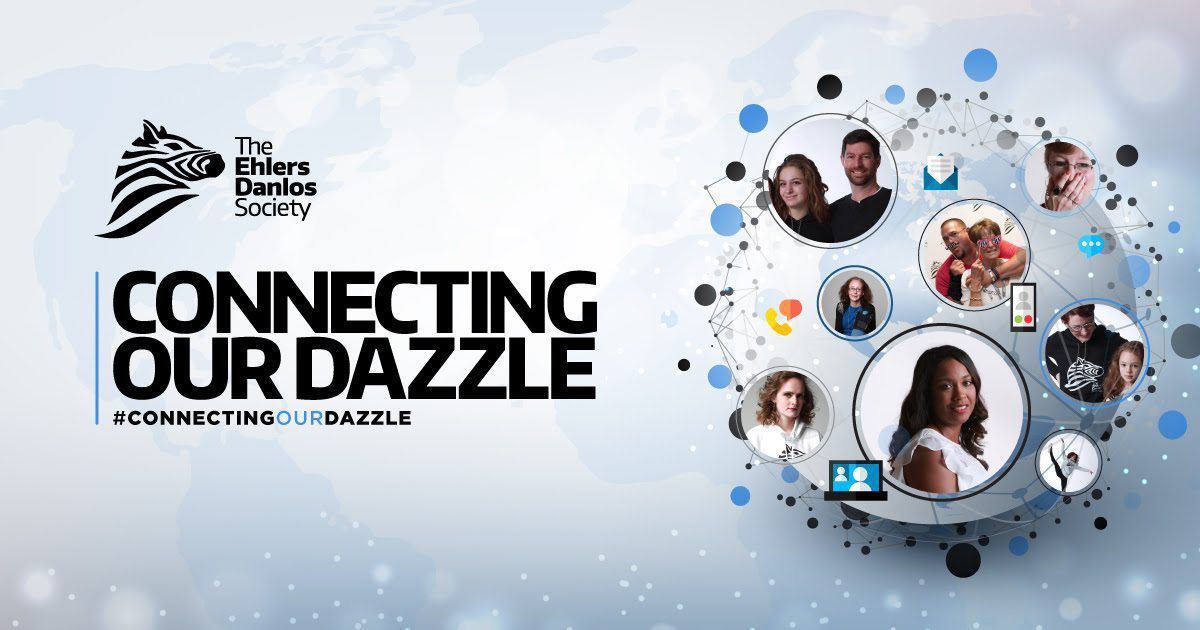 We cherish the opportunities our in-person events give us: meeting so many of you and enabling people living with the Ehlers-Danlos syndromes and hypermobility spectrum disorders a chance to connect with others sharing similar experiences, yet this year has shown us how much we can accomplish virtually – and how many more people impacted by these conditions around the world we can reach. To ensure the safety of our community we have made the decision to cancel our in-person conferences in Paris, France, and Scottsdale, Arizona, USA, which were due to take place in 2021.
But replacing these is an exciting, innovative plan of more virtual events than we have ever delivered before!
We are delighted to be hosting the following virtual events in 2021:
Pediatric Concerns in EDS and HSD: Exploring The Impact of Misdiagnosis
January 10, 2021
Pain Management in EDS and HSD: A European Perspective
April 24-25, 2021
Rarer Types of Ehlers-Danlos Syndromes
May 29, 2021
June 26-27, 2021
Vascular Ehlers-Danlos Syndrome (vEDS)
July 30-31, 2021
Neurological Complications in EDS and HSD 
September 25-26, 2021
Allergy and Immunology Complications in EDS and HSD
November 20-21, 2021
Making our conferences and resources more accessible worldwide is a long-term goal, and we are delighted to be translating a number of our events into four languages, with the presenting language in English. Languages included in our 2021 program include Arabic, French, German, Spanish, Italian, Portuguese, Japanese, Mandarin, and Hindi. 
NEW for 2021 – Events Packages
We are excited to now offer you an option to purchase all of our 2021 virtual events as a package, offering a considerable saving compared with the cost of purchasing them individually. There are two packages available: one for all our community events, and one for all our healthcare professionals events. You can read full details on these options by clicking on any of the event links above. You can read more about the full virtual event schedule here.
Sponsorships are available for our conference events; please see our prospectus and commitment forms here, or contact the development team at [email protected]
In 2022 we look forward to hosting our Global Learning Conference in North America, and our scientific symposium in Rome, Italy. Our exciting ten-year events plan will see Society conferences in Paris, France, in 2023, and conferences in Australia, Sweden, South America, New Zealand, and Singapore to name a few of the fantastic events in our community's future. 
Our strength begins with hope. 
The Ehlers-Danlos Society