EDS ECHO Fundamentals of the Integral Movement Method Registration
Welcome to the registration page for the EDS ECHO Fundamentals of the Integral Movement Method Course (IMM)
About EDS ECHO Fundamentals of the Integral Movement Method
The EDS ECHO Fundamentals of the Integral Movement Method (IMM) is a course for healthcare professionals wishing to learn more about movement strategies that can be implemented in their own practice. This is a virtual course using the Zoom platform.
Facilitated and taught by Jeannie Di Bon, the course will encourage you to learn from others and share clinical experience and methods in Movement Therapy, increasing your confidence and ability to work safely and effectively with EDS and HSD clients.
The learning objectives of the course are:
To understand how a Movement Therapy method is effective.
To learn movement strategies that can be implemented in the participants' own practice.
To gain confidence in assisting people with EDS and HSD with exercise.
The course is suitable for healthcare therapists worldwide, working in physical therapies and seeing clients with EDS or HSD, including, for example, physiotherapists, osteopaths, Pilates teachers, yoga instructors, and personal trainers.
To learn more about Jeannie's work please visit her website.
Course Curriculum and Structure
The course is composed of nine sessions timetabled across a 13 or 15-week period. Each session is two hours in length and uses the Zoom platform.
The course covers the following topics:
The physical, emotional, and psychological aspects of these conditions
Understand why we do need a unique strategy for this population of patients and clients
Applying the Integral Movement Method in practice
The pain mechanisms of hypermobility and how to manage these
Essential breath and relaxation techniques
A safe way to build proprioception
A new approach to stability
Introducing balance safely
Integrated posture of body and mind
Case study analysis to build an integrated movement programme for our patients and clients
The format of most sessions will include didactic presentations and learning, break-out room learning exercises related to specific topics and discussions surrounding case studies.
Participants will be required to participate in short exercise classes to help with the practical learning of the IMM principles. These will be mat based exercises. You may also be asked to teach another participant to demonstrate your understanding of the principles during break out room sessions.
The following equipment will be required for the duration of the course: a yoga mat, a soft ball such as a Pilates Overball (23cm), and a medium strength TheraBand and a towel. Optional extras: hand weights.
In addition, participants will be asked to produce a care plan to discuss with Jeannie after the course has completed – a real-life, practical assessment and treatment plan for a client the participant is working with.
Continue to read more or go straight to the registration form.

Course Assessment
To gain a certificate of completion, each participant must attend at least 7 out of the 9 live sessions. They must also submit a case plan describing an 8-week exercise program for one of their clients (the 'IMM 8-Week Client Program'). The plan will be assessed by the course lead, Jeannie Di Bon. Successful participants will be entered into a directory of Movement practitioners.
A certificate of attendance from the Ehlers-Danlos Society will also be provided at the end of the course.
Periodic drop-in sessions with the course lead will be held following completion of the course.
Course Fees
The course costs $500 USD per participant, which includes 18 hours of teaching plus course materials, care plan assessment, 18 Category 1 Continuing Education (CE) credits, certificate of completion, and inclusion on a network directory of therapists upon successful completion of the course.
Course costs are in USD (United States Dollars). Please use your preferred currency converter to convert into your local currency.
How to Register?
Please complete the registration form below to register your place on the EDS ECHO Fundamentals of the Integral Movement Method Course (IMM4).
This course runs from September to December 2023. The course structure, dates, times can be be viewed below. Places are limited to 20 participants per course and are on a first-come, first-served basis.
This is a virtual course using the Zoom platform. It is run from London, UK, and is open for registration to healthcare professionals worldwide.
Please visit https://www.worldtimebuddy.com, or your preferred time zone converter to confirm the correct start time in your location.
If you have questions about the registration process please contact us at [email protected]
Session
Session Topic

Course IMM4: September to December 2024
Mondays at:
5:00PM – 7:00PM GMT (UK Time) /
12:00PM – 2:00PM Eastern Time (US & Canada)

1
Introduction to the IMM – Why we need a strategy
September 11th 2023
2
Pain mechanisms in hypermobility and how to manage these
With Guest Speaker, Dr. Leslie Russek
September 18th 2023
3
Step 1 – Breathing patterns and understanding dysfunction
September 25th 2023
4
Step 2 – The importance of relaxation techniques
October 23rd 2023
5
Step 3 – Building proprioception
October 30th 2023 *
6
Step 4 – A new approach to stability
November 6th 2023
7
Step 5 – Introducing balance
November 27th 2023
8
Step 6 – Integrated Posture
December 4th 2023
9
Integration – bringing it together to build a safe, effective movement strategy
December 11th 2023
'IMM 8-Week Client Program' Submission Deadline
January 22nd 2024

* Except (due to daylight savings): October 30th 2023 at 5:00PM – 7:00PM London (UK Time) / 1:00PM – 3:00PM Eastern Time (US & Canada)
PLEASE NOTE – Session topics, guest speakers and dates are subject to change.
An application has been submitted for up to 18 CME/CEU/CE Credits, which will be available for health professionals to claim for sessions that are viewed LIVE.
Registration is Closed
Dates for the next IMM Course will be announced later this year
Please complete and submit the following information to register for a place on the EDS ECHO Fundamentals of the Integral Movement Method (IMM4) Course.
After making your ticket(s) selection, click 'Get Tickets'. You will then be asked to complete a registration form for each ticket you have purchased.
Registration for this course will close 24 hours prior to its first session or when full.
In support of improving patient care, this activity has been planned and implemented by The Ehlers-Danlos Society and Project ECHO®. Project ECHO® is jointly accredited by the Accreditation Council for Continuing Medical Education (ACCME), the Accreditation Council for Pharmacy Education (ACPE), and the American Nurses Credentialing Center (ANCC), to provide continuing education for the healthcare team.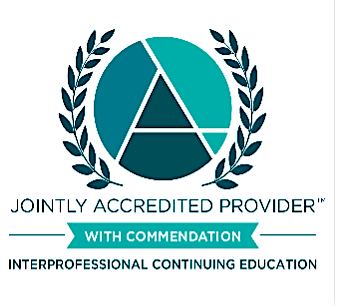 AMA Designation Statement
Project ECHO® designates this live activity for a maximum of 2 AMA PRA Category 1 Credits™ per session. Physicians should claim only the credit commensurate with the extent of their participation in the activity.
Disclosure Statement
Project ECHO®, in compliance with the ACCME Standards for Integrity and Independence in Accredited Continuing Education, requires that anyone who is in a position to control the content of an educational activity disclose all relevant financial relationships they have had within the last 24 months with an ineligible company.
None of the planners and presenters for this educational activity have relevant financial relationship(s) to disclose with ineligible companies whose primary business is producing, marketing, selling, re-selling, or distributing healthcare products used by or on patients.
Alan Hakim, MD; Stacey Simmonds; Paul Gardener; Owen Moore; Lara Bloom, Prof; Clair Francomano, MD; Jeannie Di Bon;