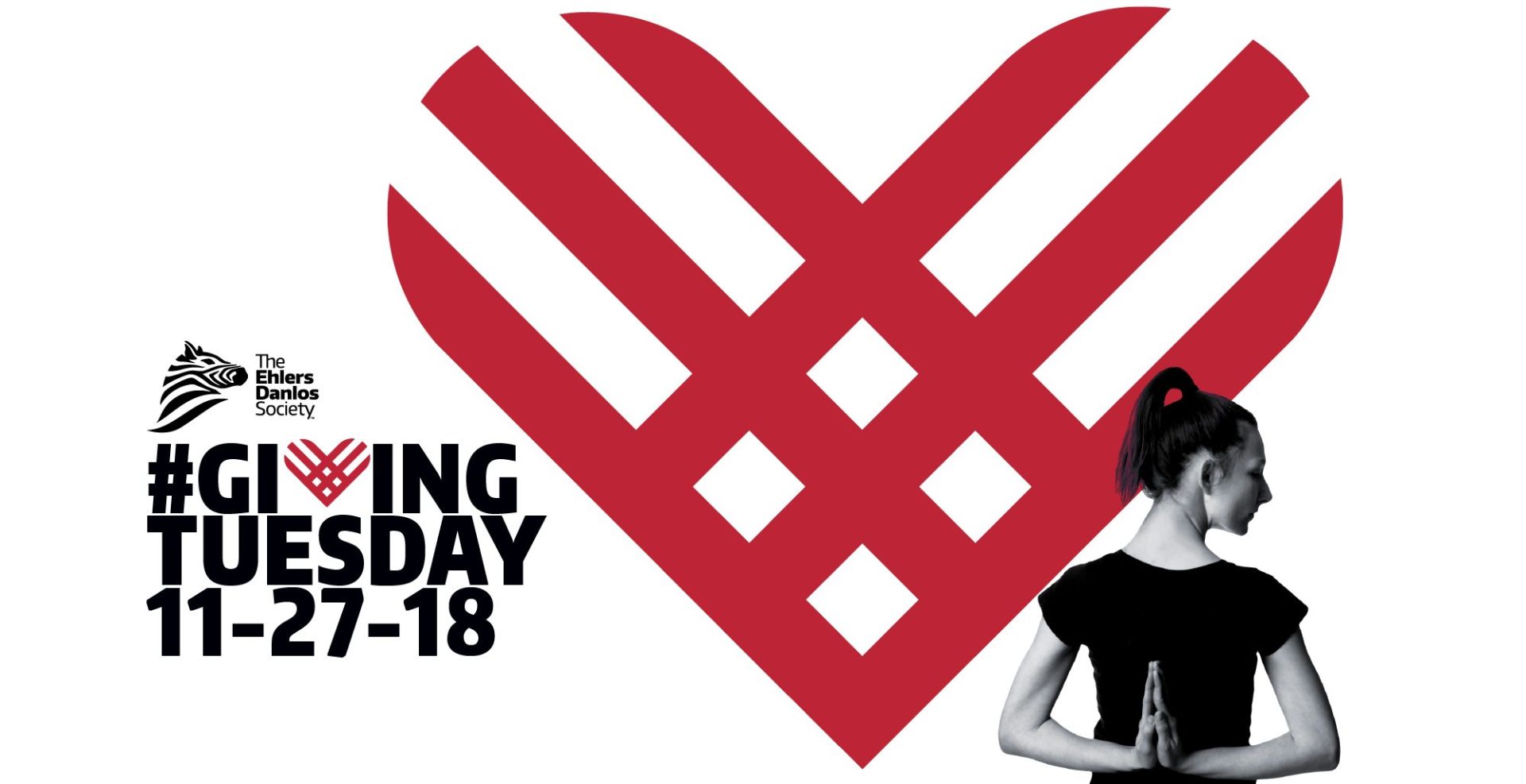 #GivingTuesday is a global day dedicated to giving back.
On Tuesday, November 27, 2018, individuals, nonprofit organizations, and businesses around the world will come together for one common purpose: to celebrate the act of giving.
It's a simple idea.
For the Ehlers-Danlos Society, #GivingTuesday is a time to magnify the generosity of each donor. On Tuesday, Nov. 27th, all gifts made through Facebook fundraisers will be doubled. Make sure to give early–the matching offer will begin at 8 AM Eastern on Giving Tuesday and will expire when $7 million in total Facebook donations is reached! Make a donation to our official fundraising page here, or create your own!
In addition to Facebook, PayPal will give an extra 1% to all donations made through eBay on Giving Tuesday. By selecting The Ehlers-Danlos Society as a preferred charity, sellers can choose to donate a portion of their sales, and buyers have the option to donate during checkout. For more information on donating to the Ehlers-Danlos Society through eBay, click here.
Every dollar/euro you give will help to advance research, education, awareness, and support of those challenged by life with EDS/HSD—and the myriad related symptoms and conditions—they face each day.
On #GivingTuesday, your gifts will do even more.
Join the global celebration and be part of the growing tradition of generosity.