Hanna Kaz Kaz, BA, MSc, MB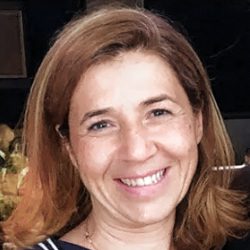 Rheumatologist (UK)
Hanadi Kazkaz is a Consultant Rheumatologist at University College London Hospitals (UCLH) NHS Foundation Trust with a special interest in Heritable Connective Tissue Conditions and Osteoporosis. She qualified from St. George's Medical School, University of London in 1996 and completed her higher professional training and obtained a Certificate of Completion of Specialist Training (CCST) in Rheumatology in 2006. Dr. Kazkaz was also awarded a Master of Science (MSc) degree in rheumatology from King's College University of London with distinction in 2003.
Dr. Kazkaz worked alongside Prof. Rodney Grahame, an international expert in the field of Heritable Connective Tissue Conditions, at UCLH for five years and took over the management of the hypermobility service after his retirement in 2012. The service provide specialist assessment and rehabilitation for adults with Heritable Connective Tissue Conditions.
The hypermobility team include two rheumatology consultants, a senior physiotherapy practitioner, a team of specialist physiotherapist, OT and Podiatrists. Dr. Kazkaz works very closely with the pain team at UCH to run an out-patient pain management program for people with hypermobility and chronic pain. The service at UCH sees more than 500 new cases per year and has very close links with other speciality including neuro-vascular medicine, neuro-urology, neuro-gastroenterology, gynecology and medical genetics.
Dr Kazkaz is also an Honorary Senior Lecturer at University College London. She is involved in several clinical research projects in rheumatology and attends national and international meetings and participates in patient education on a regular basis. She is the Chief Medical Advisor for EDS Support UK and a medical advisor to the Hypermobility Syndromes Association HMSA.