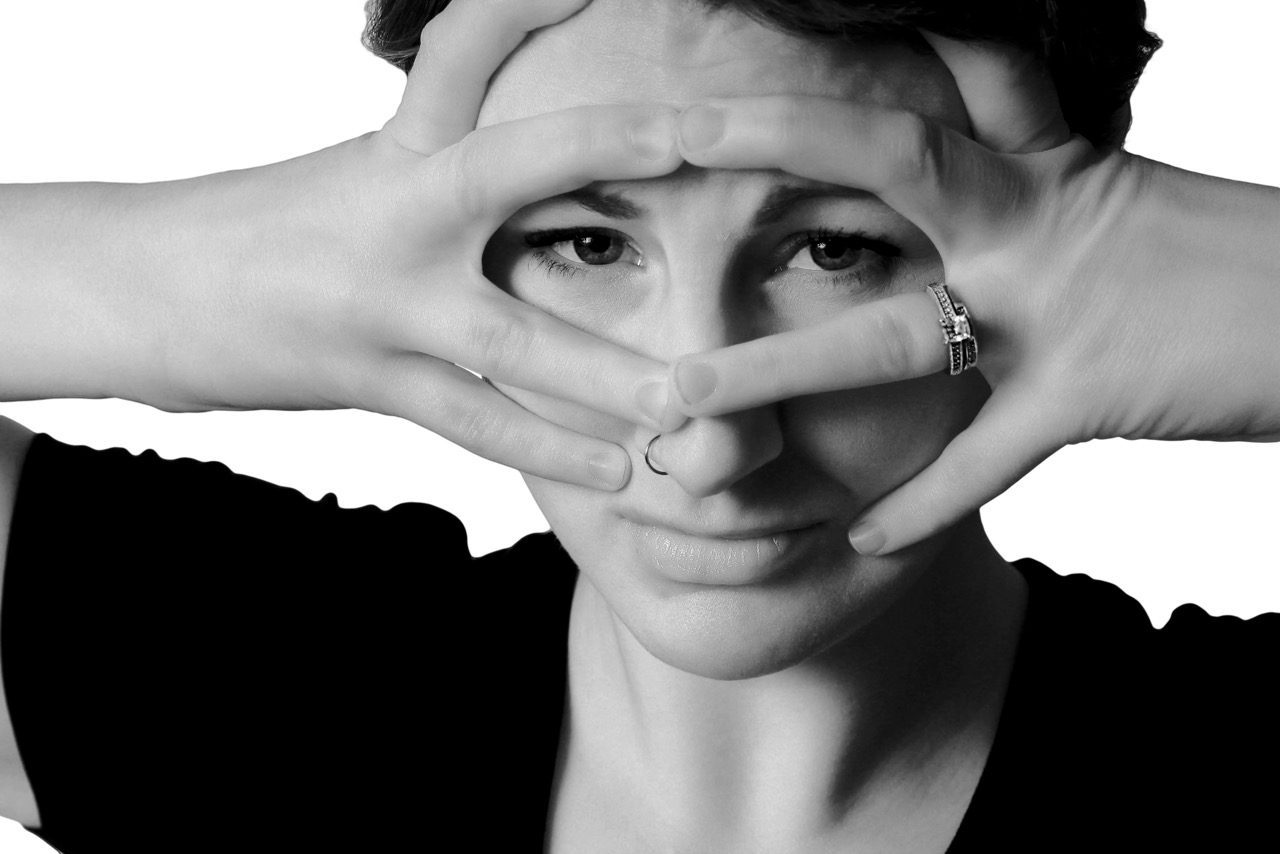 As part of its ongoing effort to show the true faces of the Ehlers-Danlos syndromes (EDS) and hypermobility spectrum disorders (HSD), The Ehlers-Danlos Society completed a four-day, five-location photo shoot in Maryland and New York, featuring over two dozen people living with EDS and HSD, including sessions with several patients of Dr. Clair Francomano, vice chair of the The Ehlers-Danlos Society's medical board, and director of Ehlers-Danlos Society Center for Clinical Care and Research at The Harvey Institute of Human Genetics of the Greater Baltimore Medical Center (GBMC).
Over 9,500 powerful images of more than two dozen "models" were captured during multiple sessions with professional photographer, creative director, communications consultant, and Ehlers-Danlos Society board member, Peter S. Cohl.
"The volunteer models were amazing. For those living with the Ehlers-Danlos syndromes (EDS) and hypermobility spectrum disorders (HSD), two of the world's least understood medical conditions, finding a correct diagnosis, comprehensive care, and communicating how they 'feel' can be some of the most frustrating aspects of their lives," states Cohl, who counts three children, his spouse, and other family members, as living with Ehlers-Danlos. "Each person we photographed brought extraordinary honesty, emotion, and personal truth to each shot. Their willingness to show EDS and HSD to the world has the potential to help millions."
"Ehlers-Danlos and hypermobility spectrum disorders are invisible illnesses. Too often, people with EDS or HSD are either ignored, misdiagnosed, or unrecognized," adds Lara Bloom, Ehlers-Danlos Society international executive director and art director of the photo sessions.
"Through photography, we can both raise global awareness and assist the medical community by illustrating elements of the new diagnostic criteria, while conveying some of discomfort, frustration, and emotion felt by those living with these conditions," Cohl asserts.
Ultimately, photographs will not only expand The Ehlers-Danlos Society's image library for its awareness, marketing, and fundraising efforts, but also serve as the foundation for a medical archives documenting presentation of EDS and HSD across every Ehlers-Danlos type, comorbidity, gender, and race—and an updated photographic representation of the positive wrist sign (Walker sign) and positive thumb sign (Steinberg sign), and the Beighton Score.
From toddlers to senior citizens, from competitive athletes and professional dancers, to artists, anthropologists, doctors, nurses, accountants, students, models, musicians, and stay-at-home moms, over 200 people living with EDS or HSD submitted stories and photos to the most recent casting. Because the need for awareness is so great, the Society anticipates a great many will either be cast in future photo sessions or asked to participate in further outreach and storytelling efforts.
"The Ehlers-Danlos Society would like to thank each of the models who participated in this project as well as everyone who responded to our casting call. While we will be announcing our next round of photo shoots in the coming months, we especially need people to continue to submit their photos and stories, particularly those with vascular EDS and the rarer types," adds Bloom.
Photo and story submissions should be sent to The Ehlers-Danlos Society at https://www.ehlers-danlos.com/photos.
[ngg_images source="galleries" container_ids="5″ display_type="photocrati-nextgen_basic_thumbnails" override_thumbnail_settings="0″ thumbnail_width="240″ thumbnail_height="160″ thumbnail_crop="1″ images_per_page="20″ number_of_columns="0″ ajax_pagination="0″ show_all_in_lightbox="0″ use_imagebrowser_effect="0″ show_slideshow_link="1″ slideshow_link_text="[Show slideshow]" order_by="sortorder" order_direction="ASC" returns="included" maximum_entity_count="500″]