Jacquelyn Schirmer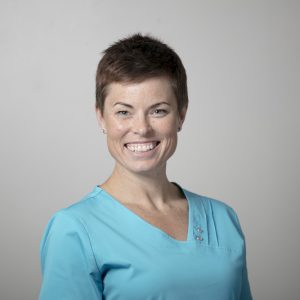 Jacquelyn's journey into EDS began after completing her osteopathic training in 2007 in the UK. She encountered many patients with injuries resulting from over-stretching, particularly from yoga, and began to research on their behalf. This developed into a collaboration with HMSA in the UK for which she wrote on osteopathy and hyper mobility.
Her Masters in Science proposal is on Clinical Pilates (which she has taught since 1998) and hyper mobility after realising that manual therapy alone wasn't sufficient for best care management of these patients.
After moving to New Zealand in 2013, she started networking to create a team of EDS aware practitioners and now runs a support group in the north of the country and is currently working with EDSNZ to develop an education framework for GPs.
She has a Bachelor of Behavioural Science (La Trobe University, Melbourne), Bachelor of Osteopathy (British School of Osteopathy, London) and a Post-Graduate Certificate in Research and Methodology (University of Bedfordshire, UK). Her current studies include post-graduate training in Biodynamic Osteopathy and she is studying for her IBCLC lactation consultant qualification. She is also a qualified Pilates and yoga teacher and uses her experience as an endurance athlete to inform work with her patients.
Her time is spent running an osteopathic clinic in the north of New Zealand as well as spending much of her clinical hours treating paediatrics and pregnancy.