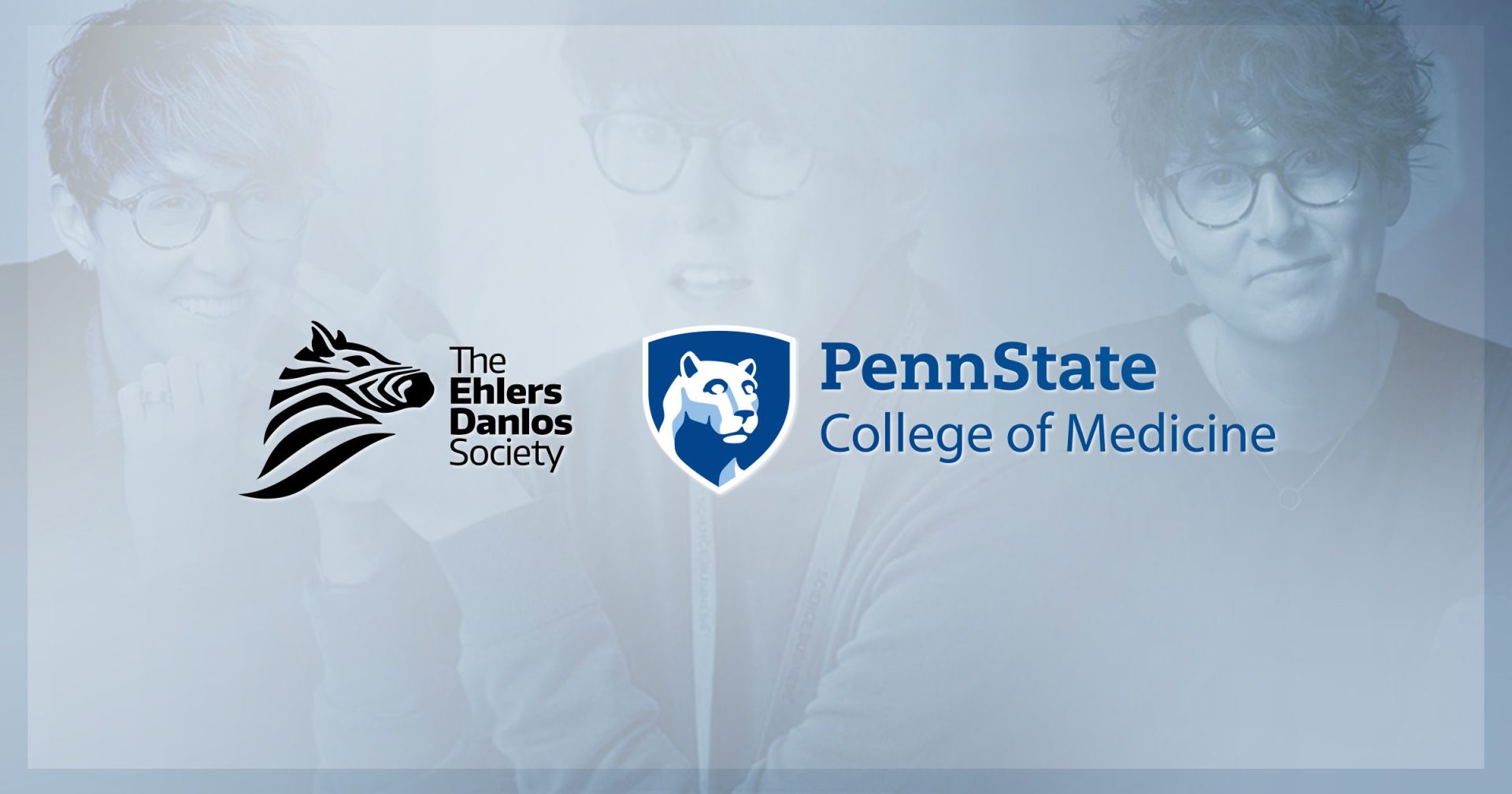 Commemorating ten years in the field of patient advocacy for the Ehlers-Danlos syndromes (EDS), hypermobility spectrum disorders (HSD), chronic illnesses, and rare diseases, Lara Bloom, President and CEO of The Ehlers-Danlos Society, was officially appointed an Academic Affiliate Professor of Practice in Patient Engagement and Global Collaboration at Penn State University, USA, on March 11, 2020.
Dr. Thomas Ma, Professor and Chair, Department of Medicine, Penn State College of Medicine and Penn State Health Milton S. Hershey Medical Center, welcomed Professor Bloom to the Penn State community, noting her decade of accomplishments in the fields of patient engagement and global collaboration. "She has shown what is possible when scientists, clinicians, and patients are all gathered at the same table to work on the difficult problems involved in the Ehlers Danlos-Syndromes. Professor Bloom has been a fantastic advocate for patients with Ehlers-Danlos syndromes and has had a huge positive impact on bringing global awareness to EDS. Now that we are all engaged in fighting the COVID-19 pandemic, we are critically aware that this must be a global fight. We look forward to her partnering with us."
Drs. Jane Schubart and Rebecca Bascom, Penn State College of Medicine faculty, echoed Dr. Ma's welcome. "The Ehlers-Danlos Society International Consortium and CoMorbidity Coalition have been groundbreaking accomplishments, and great credit goes to Professor Bloom' vision and leadership," said Dr. Schubart. Dr. Bascom added, "Penn State's growing research presence in the Ehlers-Danlos Syndromes will be further energized by her presence on our faculty."
To mark the accolade the Society will be hosting a special virtual celebration! This celebratory event will take place on Zoom on Friday, June 19, 2020, at 1:00pm EDT, it is free to attend and open to everyone. It will include interviews with Lara and Dr. Clair Francomano, they will reflect on the last decade and future plans to help improve the lives of those with EDS and HSD, and there will also be an opportunity for audience members to ask questions to the panel.
Join us in congratulating Lara Bloom! To mark this accolade we want to hear from you, submit a photo or video with your congratulatory messages or the ways in which Lara and the Society's advocacy work has helped you on your EDS/HSD journey. Submit your photo or video here.
Learn more and register for this event here.