Mark Lavallee, MD, CSCS, FACSM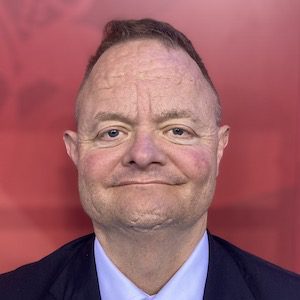 Sports Medicine (USA)
Mark E. Lavallee, MD, CSCS, FACSM, received both his undergraduate and medical school degrees from Pennsylvania State University. After completing a family medicine residency at York Hospital in York, PA, and a sports medicine fellowship at the Crozer-Keystone Health System in Philadelphia, PA, he acquired the C.A.Q. in sports medicine and his certification as Strength and Condition Specialist from the NSCA. In 1998, He was recruited by the Memorial Family Medicine Residency to start the South Bend Sports Medicine Fellowship, where he currently acts as its co-director. Dr. Lavallee is a fellow of the American College of Sports Medicine, has served on the board of the American Medical Society for Sports Medicine (2004-2008), associate editor of the Clinical Journal of Sports Medicine (2004-2008), and had a faculty appointment as an Assistant Clinical Professor of Family Medicine at Indiana University College of Medicine.
While in South Bend, Dr. Lavallee was the team physician for numerous South Bend area high school athletic programs, head team physician for Indiana University South Bend and Holy Cross College, medical director of the Sunburst Race (1999-2013) and was the team physician for University of Notre Dame men's soccer team. Since relocating back to York, PA, Dr. Lavallee continues to volunteer his time as team physician at York Country Day School, York Tech, and serves as head team physician at Gettysburg College. Dr. Lavallee has proudly served as Head Team Physician for the Gettysburg College Women's Lacrosse team won the NCAA National Championship both in 2017 and 2018. Dr. Lavallee has authored numerous papers and book chapters on various topics in sports medicine. He has clinical faculty appointments at two medical schools, Penn State University and Drexel University.
On a national and international level, Dr. Lavallee has been the IWF medical director for the World Masters Weightlifting championships in Glascow, Scotland (1999), Orlando, Florida (2000), Kefalonia, Greece (2001), the World Masters Games in Melbourne, Australia (2002) Savannah, GA (2003), Vienna, Austria (2004), World Masters Games in Edmonton, Alberta (2005), Bordeaux, France, (2006) Karcinbarcika, Hungary (2007), Kefalonia, Greece (2008), Sydney, Austalia (2009) and Chiechenow, Poland (2010) and Lviv, Ukraine (2012) and the 2013 World Masters Games in Turin, Italy (2013), World University Games in Chang Mai, Thailand (2014), World masters in Copenhagen, Denmark (2014), Rovaneimi, Finland (2015), Heinsheim, Germany (2016), and Halmsted, Sweden (2017). Dr. Lavallee has medical for USAW Olympic Trials in 200,2004,2008, 2012, and 2016. He was lead US physician for Rio Summer Games Test event in 2016). In 2017, Dr. Lavallee was nominated by USAW/USOC for IWF Medical Committee and was elected at the IWF Congress in Bangkok, Thailand in May, 2017. Dr. Lavallee coordinated as chief medical officer an international medical staff for the 2015 IWF Worlds in Houston, TX, 2017 IWF Worlds in Anaheim, CA and IWF Youth Worlds in Las Vegas, NV. In 2019, Dr. Lavallee will be traveling with Team USA to Lima Peru for the Pan Am Games, Tokyo and Thailand in the run-up to the Summer Olympic Games in Tokyo, Japan in 2020.
Dr. Lavallee has been involved in the study of Ehlers-Danlos syndrome since 1987, soon after the establishment of the first organization was established, Ehlers-Danlos National Foundation. He helped establish the first network of healthcare providers with an interest in Ehlers-Danlos Syndrome in the mid 1990's while chair of the medical committee for EDNF. During medical school he was honored to be part of the research team at Penn State University College of Medicine to help locate the COL3A1 gene and it relationship to vascular type EDS in Dr. Peter Rogan and Dr. Roger Ladda's laboratory. Since 1998, Dr. Lavallee has championed for the care of the patient with Ehlers-Danlos syndrome by establishing connective tissue clinic at first in South Bend, IN and then in York, Pennsylvania. He is active member of the Ehlers-Danlos Society Medical/Research consortium helping work on the establishment of new diagnostic criteria (Am J Med Genetic March 2017) and active in establishing new Clinical Diagnostic Elements (CDES) as part of classical EDS, Skin, and orthopedic committee/work groups.
As a US team physician (1998-present), co-chairman (2007- 20012), and chairman 2012-present) for USA Weightlifting, and IWF medical committee member (2017-present), he has covered numerous national and international events for our national Junior and Senior teams, including the IWF World Weightlifting Championships in 2003 in Vancouver, B.C., in 2007 in Chang Mai, Thailand and in 2013, Wroclaw, Poland. He also covered the Olympic Team trials prior to the Sydney 2000, Athens 2004, and Beijing 2008, London 2012, and Rio 2016 Olympic Summer Games, and our World Champion Junior Women's Team in Thessaloniki, Greece (2001). In 2011, the USOC invited Dr. Lavallee to cover the Pan-Am Games in Guadalajara, Mexico and again in 2015 in Toronto, Canada. He was imbedded with USA Rowing, USA Weightlifting and USA Judo. Dr. Lavallee also has served as medical director for US Fencing National Championship (2000), Jr/Cadet World Championship (2000), Olympic Trials in whitewater canoe and kayaking (2004), Junior National Championships (2006 US Boxing). He was an active member of AMSSM board member and chairman of the fellowship committee from 2004-2008. He helped coordinate USA Team Handball Nationals in York, PA in 2015 and 2016. He also assisted the WellSpan Sports Medicine Team in providing care to athletes here in York for the Keystone State Games in 2015, 2016, and 2017.
Dr. Lavallee sees both family medicine and sports medicine patients in his practice sites at the Thomas Hart Family Practice Center (1001 South George Street, York, PA) and at the WellSpan Orthopedics and Sports Medicine office (2319 South George Street, York, PA, across from Apple Hill). His leadership areas of interest include Physician Wellness, Burnout, and Heartfulness helping organize annual conferences for physicians at his institution. and he chaired the committee at York Hospital to address this issues for the medical staff since 2015. In fall of 2017, he helped successful open the fitness/meditation area in South Hall for physicians/APCs.
Last update November 14, 2019