Megan Karanfil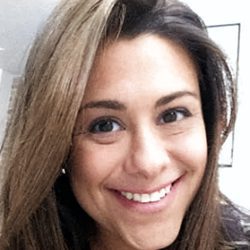 Patient Representative (USA)
Megan Karanfil has been a patient advocate for nearly a decade. She suffers from EDS and many related comorbid conditions. After obtaining degrees in Molecular Biology, Biochemistry, and Bioinformatics, she has worked in Research and Patient Safety and is currently a patient advocate. Ensuring that patients receive proper care is her top priority.
Megan regularly attends conferences and volunteers in various capacities for The EDS Society and Dysautonomia International, she was a speaker at the 2018 EDS Society conference in Baltimore where she resides. She has participated in a wide array of healthcare conferences, notably the Institute for Healthcare Improvement BMJ International Forum in London where research she worked on was presented. She has attended workshops for groups like The Society for Diagnoses in Medicine and has testified on the state and national level at policy hearings. Megan has been interviewed on podcasts, hosted online lectures, and written many articles. She is also involved in her local community as the Chair of the Partnership and Service Committee of the Junior League of Baltimore, working with House of Ruth, Women's Housing Coalition, and Asylee Women's Enterprise.
Megan started a Facebook group in 2012 to connect those suffering with EDS in her local area and has administrated many other large groups for EDS and related disorders. Reading hundreds of thousands of comments over the years in those groups and working with many patients one on one has given her knowledge of what the community experiences on a regular basis. Her science and healthcare background is vital for her to help bridge the gap between patients and providers. She is excited to be a part of the consortium to give a voice to all those who have shared their experiences with her.