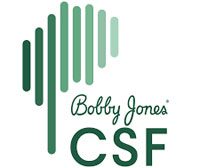 Right around the time Katie Davis hit puberty at age 12, she started feeling fatigued all the time. "My whole family thought, 'You're just starting your period, you're moody,'" remembers Katie, now 22.
But then one day she stood up from a nap at her home in Ohio and fainted. She was taken to the hospital in an ambulance, where doctors ran blood tests. "I could barely wake up to see anyone at that point," Katie says. "I was physically unable to do anything. It was scary. I was so out of it."
One strange thing kept happening during her stay that confused both her and the medical staff: her heart rate and blood pressure would randomly rocket up or plummet so low that nurses would rush into her room thinking she was crashing — but she was just sleeping. The hospital soon discharged her without a diagnosis when all tests came back normal.
Back home, her daily quality of life quickly crumbled.
"I was stuck on a mattress on my living room floor for three months," Katie recalls. "Besides going to doctors, I never left the house." Her mom kept insisting to doctors that something wasn't right, but each one said the same thing: She's just going through puberty. She just got her period. She's just afraid to start middle school. "Doctors were telling me this was all in my head, and they wanted me to see a psychiatrist, but my mom never believed it," Katie says.
She ended up skipping sixth grade altogether while she suffered at home, needing her mother to bathe her and "do everything" since she could barely sit up. She lived like that for a full year.