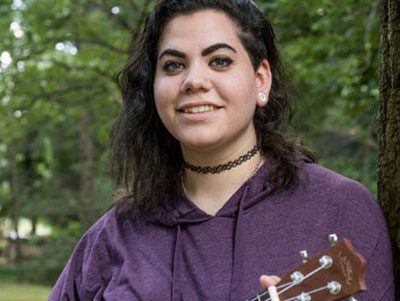 For most of the last decade, Livvie Forbes, 18, suffered from debilitating medical disorders that left her looking different than other children, and from attacks by school bullies that left her feeling hopeless.
Her voice was silenced by sadness buried so deep within her that she was unaware it was her lifeline.
Then, last year, she rediscovered it, reclaimed it, and recorded a demo. Members of the Hooters, the iconic Philly rock band, were so blown away that they offered to produce Forbes' first album for September release.
It's a Cinderella story, if Cinderella lived in Berwyn.
Before the medical problems and the bullies ganged up on her in elementary school, Livvie Forbes was a happy little girl running swiftly and fearlessly through a Chester County childhood.