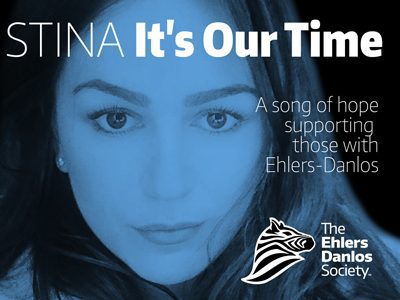 People born with Ehlers-Danlos syndrome (EDS) often fight for years for proper diagnosis, recognition, and treatment.
Most people wait more than a decade to obtain diagnosis.
Their fight can be a difficult, tortuous road. Because of the multisystemic nature of the Ehlers-Danlos syndromes, too many people struggle for over a decade to obtain comprehensive diagnosis and treatment for their overall condition. As a result, many are not diagnosed until much later in life when damage to joints can be irreversible.
In 2016 we asked the Ehlers-Danlos community how many years it took to be diagnosed from the onset of their symptoms. Their answers are shocking. This needs to change.
#ItsOurTime for educating the medical world, to ensure symptoms will be recognized sooner and diagnosis is no longer not such a battle to receive. Our hope and strength are building and we work towards a time when people will no longer have to wait years for a diagnosis.
Show your support and download the charity single 'It's Our Time' now by STINA on iTunes.
Christina studied cello at the Royal College of Music before completing a Masters in Musical Theatre Performance at Mountview Academy of Theatre Arts.
Christina recently made her West End debut in The Grinning Man at Trafalgar Studios, directed by Tom Morris (War Horse). She appeared in the revival of Tim Rice's musical comedy Blondel at the Union Theatre and as Stina Hart in the Guitar Hero Live Video Game.
​
She recently performed in her own solo show Inside Out at Theatre N16 and has been featured as a BBC Introducing artist with her debut EP Call the Guard and charity single It's Our Time.
​
In addition to being an actor, classically-trained singer, and cellist, Christina is a composer/songwriter, dancer, writer, and plays the piano and guitar.
​
www.christinabloom.co.uk