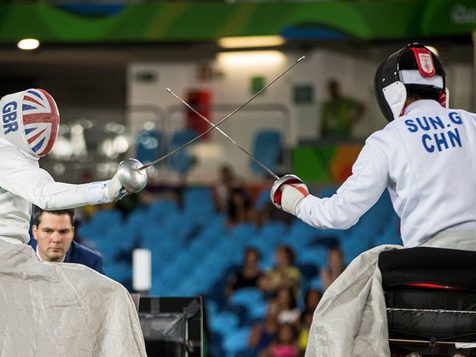 A section of a certain road in Drybrook last night was disturbed by shouting and loud enough celebrations
The neighbours could surely forgive the family responsible- as Piers Gilliver fenced his way to a Paralympic silver medal.
His mum Jo, her husband Dave, family and friends crowded around the TV as their world number one tried to outfox Chinese athlete Sun Gang.
Tipped for a glorious gold, Gilliver had huge pressure on his shoulders. The nerves kicked in and his rival seized a few points advantage.
After a tense battle, with just one point between them at times, he finally gave best. The look on his face was one of utter disappointment.
Gold was the objective in the men's epee and it had been missed by just two points (15-13).