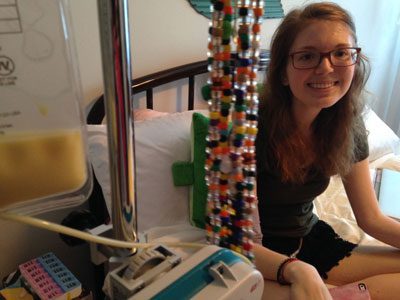 Kathleen Gagnon can no longer eat except through a tube in her stomach, her joints often dislocate when she walks, and her weight has dropped from 150 to 96 pounds.
The 19-year-old scholarship student from Saint John was in her first year of neuroscience, with her eye on becoming a doctor, when instead, she became a patient.
Her mother, Jacqueline Gagnon, says her daughter started calling home.
"She was calling me and telling me how much weight she was losing. And she was vomiting and just feeling terrible all the time."
It took months before she was diagnosed with Ehlers-Danlos Syndrome. The diagnosis happened because of a lucky online connection with a young woman in British Columbia with the same symptoms.