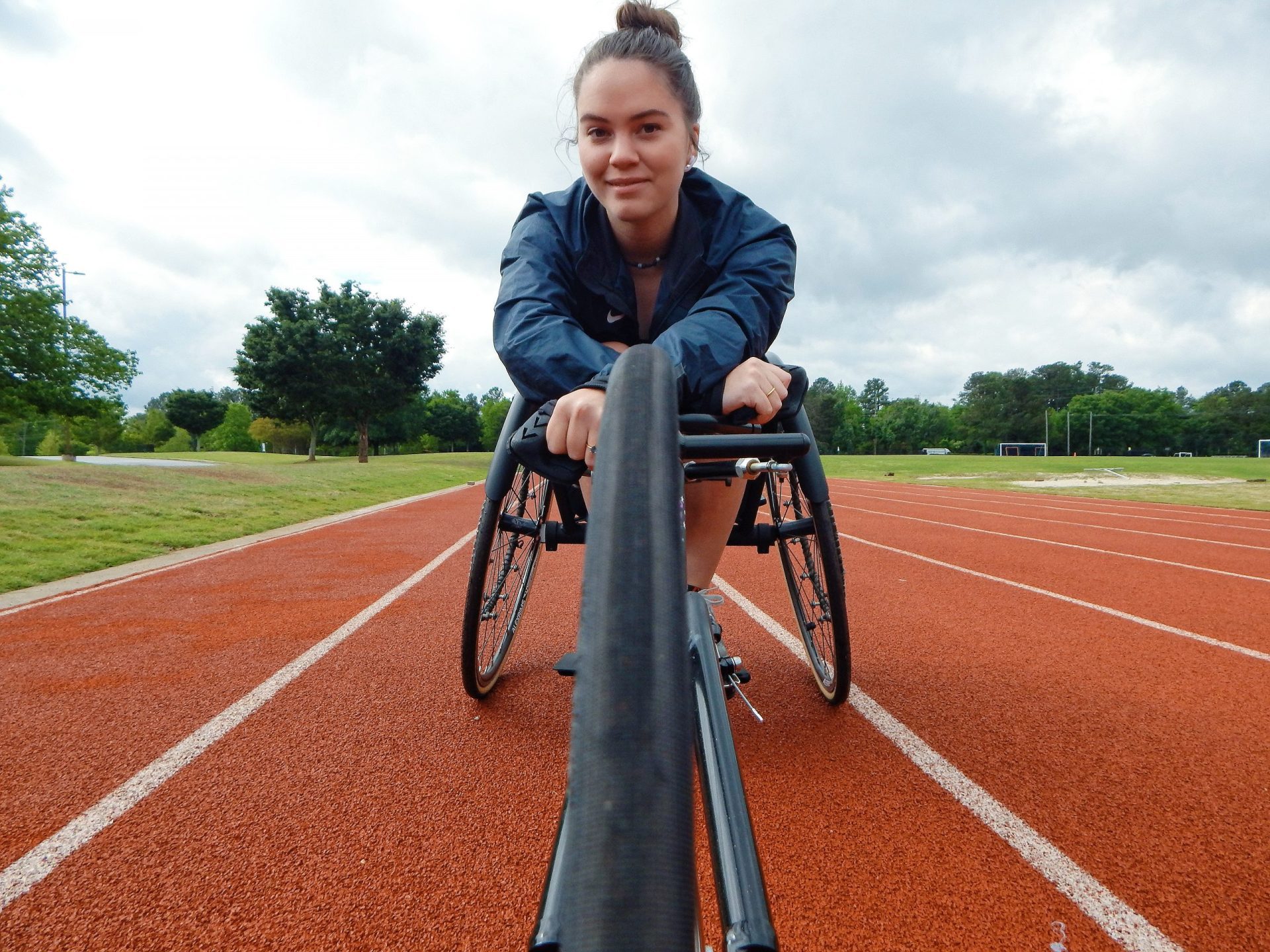 Hey, y'all! I'm Abby. I'm a senior in college and will graduate this December with a Bachelors's degree in Green and Sustainable Business Management. I'm an adaptive athlete and do lots of activities including wheelchair basketball, wheelchair track/road racing, rock climbing, yoga, etc, but track has my heart.
I started experiencing symptoms as early as elementary school but didn't start thinking something was wrong until I was about 12. It took 7 years to finally diagnose me with EDS (and POTS, RSD, ME, and endo) but here I am!
For the entire month of May, I dedicated every mile/kilometer to Ehlers-Danlos syndrome awareness via The Ehlers Danlos Society virtual walk and roll. Every push and walk was meant to be an Act of Awareness for the disease that affects my body every day. It honestly flew by. I feel like March and April lasted forever but May just whizzed through. I haven't been raising as much awareness on Instagram as most would want me to do, but my whole life I'm raising awareness so this month didn't feel too different, it just felt special.
I've done plenty of 5k's and 10k for causes close to my heart but covering 128k in one month for the chronic illness I HAVE was truly amazing. With a mix of walking and pushing in my track chair, I completed just over 79.6 miles equaling a total of slightly over 128 kilometers. 128 acts of awareness.