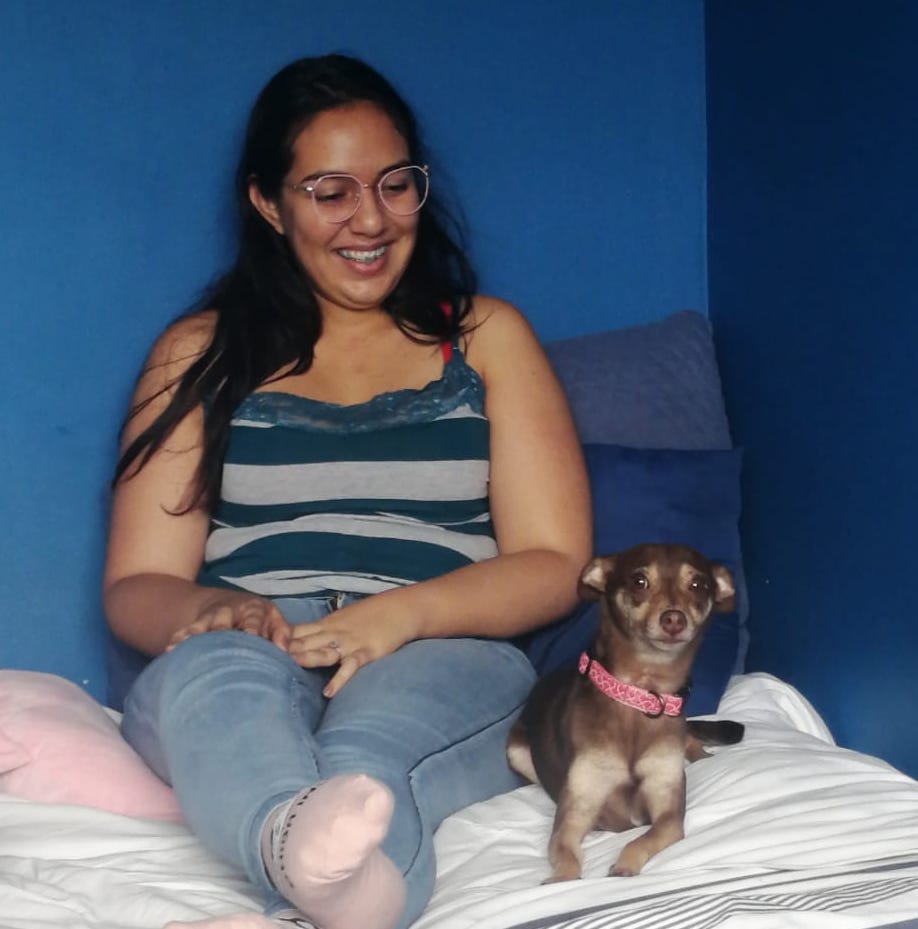 TW: Contains discussion of eating disorders.
I am 25 years old, I have had joint pain since I was a child, my mother constantly took me to the pediatrician and he indicated that they were typical growing pains. At 9 years old I began to have gastrointestinal problems such as chronic gastritis, lack of appetite, and constant fainting because when I ate the stomach pains were so strong. My mother again took me to the doctor and due to my low weight they said it was an eating disorder. At 12 I started dancing and the pain increased, I suffered dislocations and by age 16 I had to stop doing it.
After many years of gastrointestinal disorders, chronic pain in my joints, visual problems, skin problems, and others, at age 21 my doctor diagnosed me with hypermobile Ehlers-Danlos syndrome (hEDS). Due to economic issues I could not continue with doctor's appointments until at age 25 I resumed my consultation with a different doctor, who told me that I do not have hEDS because if i did I would be in bed and dying; that there are no different types EDS. Here in Costa Rica doctors do not know about EDS and I struggle alone, with my gastrointestinal disorders and the lack of mobility that already affects my daily tasks.
---
Tengo 25 años, comencé con dolores articulares desde que era una niña, mi mamá me llevaba constantemente al pediatra y el mismo indicaba que eran dolores típicos del crecimiento, a los 9 años comencé a tener problemas gastrointestinales como gastritis crónicas, falta de apetito y constantes desmayos debido a que cuando comía los dolores estomacales eran muy fuertes, mi mamá nuevamente me llevó al médico y debido a mi bajo peso decían que era un desorden alimenticio, a los 12 años comencé a bailar y los dolores aumentaron, muy ocasionalmente sufría luxaciones y a los 16 por voluntad propia tuve que dejar de hacerlo.
Luego de muchos años de transtornos gastrointestinales, dolores crónicos a nivel de las articulaciones, problemas visuales, problemas en la piel y demás a los 21 un médico me dió el diagnosticp de Ehlers-danlos del tipo hipermovil, debido a temas económicos no pude seguir visitando al médico hasta que a los 25 años retomé mi consulta con un médico distinto que indica que no tengo la enfermedad por que de lo contrario estaría en cama y muriendo, que no existen tipos distintos de la enfermedad y me envió a casa, en Costa Rica los médicos no conocen del tema y en este momento lucho a solas con la enfermedad, mis transtornos gastrointestinales y la falta de movilidad que ya afecta mis tareas diarias.