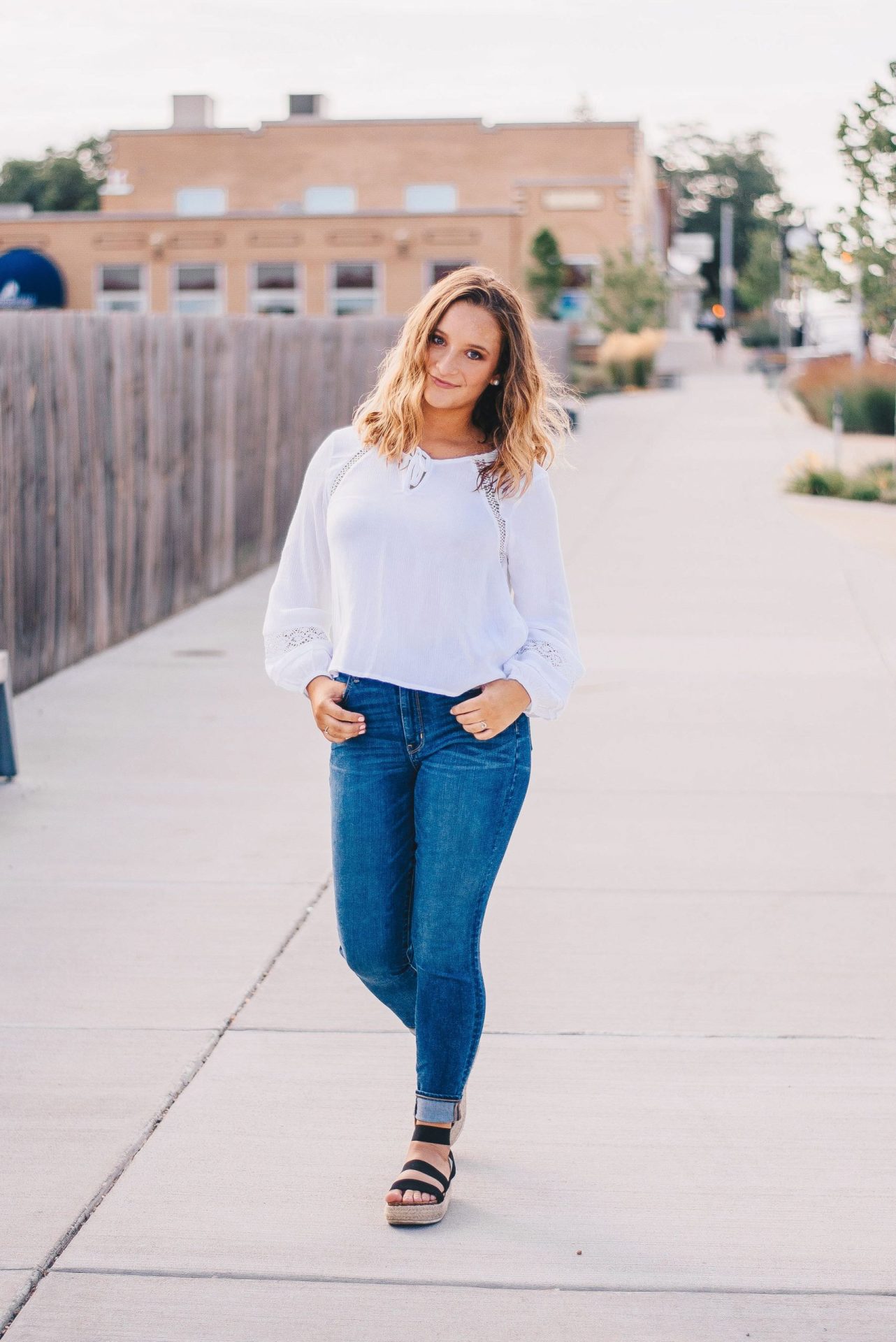 I have always been hypermobile, had elastic skin, joint pain, and lots of other common symptoms of Ehlers-Danlos syndrome. However, I was not diagnosed until I was almost 16 years old after a major sports accident. The accident caused a patellar dislocation with a torn meniscus, a slipped disc in the lumbar section of my back, as well as a torn UCL in my hyperextended elbows. I managed to somewhat heal without surgical intervention. 
I was put into a wheelchair with multiple immobilizers attached to my body on my arms and legs, but this did not stop me from doing what I absolutely love. My passion is competitive cheerleading, but due to my condition, I was unable to continue doing what I love at Michigan State University. Two years after the accident, I successfully graduated high school in June of 2020 and was ecstatic to get to MSU and start my life in East Lansing. I have had many ups and downs with my Ehlers-Danlos syndrome (EDS) but I have always managed to persevere through the struggles and come out on top. Unfortunately, I was struck with one of the largest challenges I have ever been put through. 
Soon after I graduated high school in June, my mother was diagnosed with cancer for the second time, breast cancer to be specific. In 2012 she beat Stage 4 Hodgkin's Lymphoma and currently I can say that she has also beat Breast Cancer! While she was going through multiple surgeries and radiation treatment, I started to have multiple patellar dislocations a day. I was constantly falling because my tendons were starting to fail, even when I was just walking around my house. After seeing multiple national top-ranked surgeons, I was rushed into surgery in early July of 2020 where I would have a medial patellofemoral ligament reconstruction with a semitendinosus allograft, which is basically a fancy way of saying that I had my meniscus replaced with a donor tendon because they are unable to use my own due to my EDS. 
I ended up going to Michigan State in late August because I had been looking forward to that college experience my entire life. One week into living in the dorms, I fell off the sidewalk just by taking an afternoon stroll down the Grand River. I was rushed to the ER and was told by multiple urgent care centers that I had just sprained my ankle and I would be fine in a few weeks. I, knowing my condition, knew that something had gone horribly wrong. I saw an ankle surgeon and was told that they needed to do emergency surgery as soon as possible and were absolutely stunned at how I was even walking. Long story short, they performed a complete peroneal tendon replacement with a donor tendon and a cartilage replacement at the beginning of November. I am also set to have my other peroneal tendon replaced in my other ankle in the middle of April of 2021 to ensure that my tendons will not fail on me and I will be able to walk normally again.
I love to share my EDS and mental health story with others because I like to be a person that someone can relate to. I know how it feels to feel as if you are alone with these conditions, and I am here to be there for anyone, no matter who it is, to let them know that people care about them and there are other people that they can relate to. I have a blog titled "Happy Healthy Cait" that I post on talking about my conditions and what my coping mechanisms are in hopes that maybe I can help someone else. Although I may have fragile joints, I have a mind that is stronger than ever. I hope that I can put my story into the world so I can provide some sort of comfort and relief to others battling this condition. 
My name is Cait and I am proud to be a zebra.