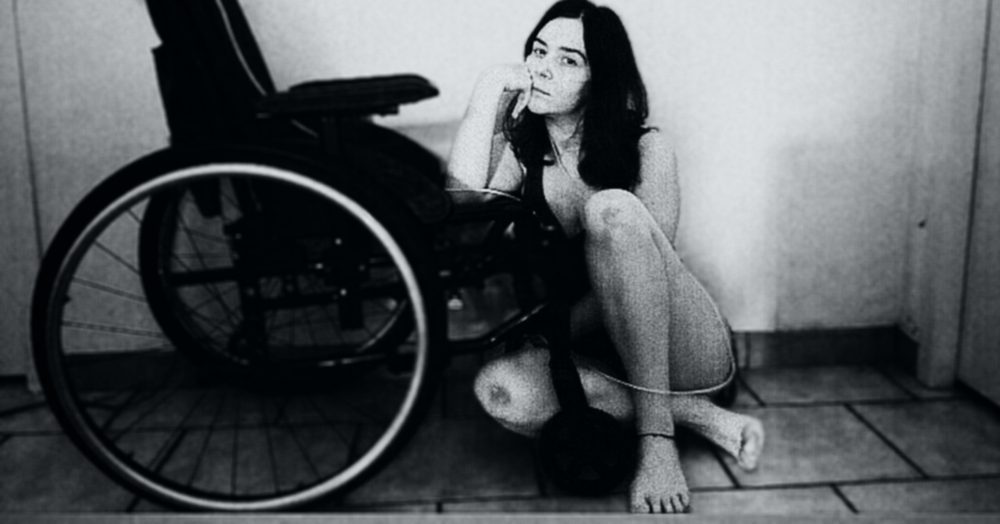 by Camille A.
It started slowly. Some periods of fatigue, some periods of pain, and sometimes I was almost fine.
At this time my doctor didn't want to search any further, it was just stress.
But I'm not a stressed person and I kept telling them, "Ok listen to me this is my body, I know something is wrong". Five years. I fought with doctors for five years and finally got an appointment in Paris with an EDS specialist.
January 27th, 2017, I was diagnosed with hypermobile EDS, and I cried in the doctor's office, not because I learned that I had an illness without a cure, a genetic disease, that I will have to deal with my all life. No no, I cried because I wasn't crazy. It wasn't in my head! Five years of battle, but ironically the battle just started this same day.
During five years my state of health has deteriorated a lot. Pain is sometimes torture and I want to hit my head against a wall, to tear off my muscles, to stick my joints with glue. Fatigue is exhausting (fun right?). I admit it, sometimes when I feel very weak, I go to bed at night and tell myself "well, you did nothing in your life and you can't do anything right now, and you're so tired, maybe this night is your last night…" and I fall asleep with tears in my pillow. Then when I woke up the next morning, I am surprised because I'm still alive.
When the crisis lasts more than a week I have dark ideas, and oh yes, I am angry.
I am angry because medicine and research don't find the gene responsible of EDS (I mean not fast enough, yes I'm impatient when I'm in pain). I want a cure.
I don't want to live a life like this, stuck at home with oxygen, medication, medical equipment, pain, and fatigue. This is not good company and I want to see people, to see the world, I want to travel, I want to work, I want to have a family. I want to live just a normal life. Ordinary life.
I want to live, not just survive.
[story-disclaimer]