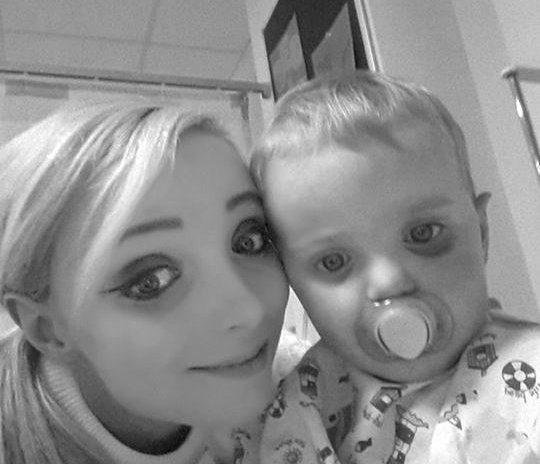 Myself and my husband have our beautiful daughter, Effie.
At one month old Effie started to vomit and sleep all day: we took her to the GP and hospital 17 times within the first 3 months of her life.
One morning, 3am Effie woke up screaming, she had a seizure and turned stiff: we called the ambulance and they gave her an oxygen mask. When the hospital said she had bleeding in the brain, hours later we were arrested.
Me and Craig were taken to the police station and questioned. I started to look for solicitors, and when I found one who specialized in EDS and false child abuse accusations, the moment they saw my face they asked me if I had heard of Ehlers-Danlos syndrome.
After researching it I realised I had all of the symptoms of vascular Ehlers-Danlos syndrome (vEDS) but have a high hypermobility score too.
Tests were done and they descovered me and Effie have vEDS with two deletions in the genes making it slightly milder.
Effie came home, and we have been taking her to specialists ever since.