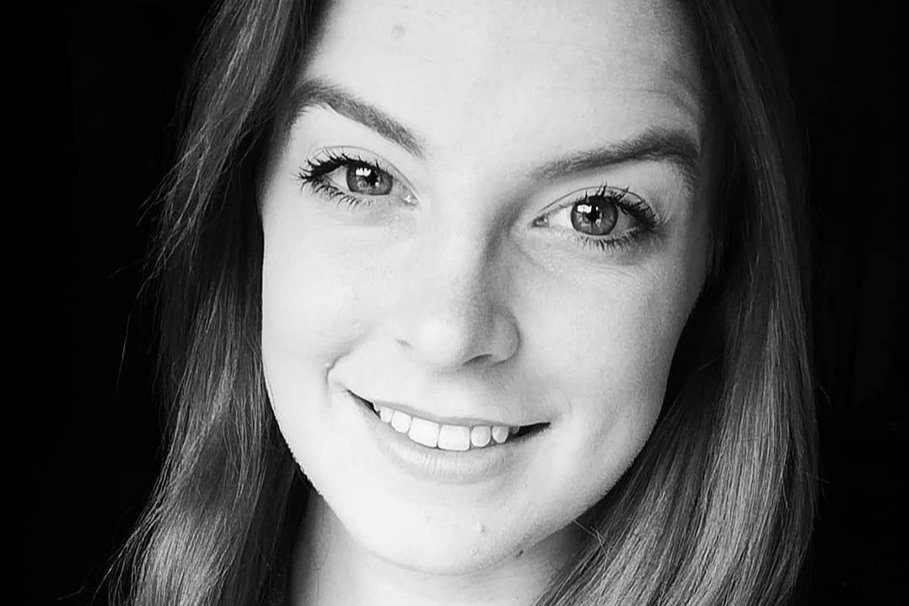 TW: Contains discussion of suicide.
I'm Charlotte, I'm 23 and I was diagnosed with joint hypermobility syndrome, IBS, chronic reflux, costochondritis, vitamin B12 deficiency, and possible pernicious anemia.
I was originally diagnosed with 'probable fibromyalgia' when I was 16 years old. At the time I was told 'you will probably grow out of it' and sent on my way with no real advice about how to manage the chronic, widespread pain that was occurring through my body in day to day life. I became depressed and felt so alone, everyone around me was constantly telling me that I was too young to be tired and in pain. Thing is, I knew I was different. I didn't need everyone else telling me.
Finishing school was a struggle, I spent a lot of time in the school library having a sleep or just resting, to try to gain back some sort of energy to carry on with my active school life. Being a sports captain and part of the netball and athletics teams, I was not likely to slow down anytime soon despite the pain that developed every time I rested. 
As time went on I developed other symptoms. At 18 I was feeling dizzy a lot of the time, nauseous after eating, and feeling tired all of the time along with the dreaded IBS symptoms.
Doctors put it down to anxiety after I went through a tough time at school but I knew it couldn't have just been that. So, I did things like changing my diet (cutting out gluten), using essential oils, and taking painkillers when needed. This helped short term but fluctuated and soon enough I was trapped by depression again. I desperately wanted the pain to go away and overdosed on painkillers because of this…I never wanted to die. I just wanted the pain to go away!
At 19 it was discovered that I had vitamin B12 deficiency like my father. Pernicious anemia was likely but not diagnosed. It took three months for them to agree for me to have B12 Injections to keep me up to speed. The difference was amazing, the pain never went but I was so much more awake and had so much I wanted to do! I got my motivation for life back.
Having a more positive mindset due to the B12 injections meant that I really felt it when I was running low. Hospital visits and more tests determined that the pain I had was due to joint hypermobility syndrome. The rheumatologist that I saw called it Ehlers-Danlos syndrome and sent me back to my GP with a leaflet titled "joint hypermobility syndrome". I was 21 years old when I finally had an answer!
My GP didn't know what to do for me after this.
At the beginning of 2019, I was struck with extreme chest pain whilst out on a night out and took a trip back to the hospital where I was told I have chronic costochondritis – chest pain caused by inflammation of the ligaments that connect your ribs to your sternum. The pain can be similar to that of a heart attack. I was given nonsteroidal anti-inflammatory drugs (NSAIDs) and sent on my way. 
I am still figuring out what's wrong with me, but last year I saw a light at the end of my chronic illness tunnel and created a support group online called Chronically Fit. I now spend my spare time helping to motivate and support other people with various chronic illnesses and it has given me my positivity back! I am determined to use my chronic illness to make a difference. 
I am now 23 years old and feel like life has just begun.