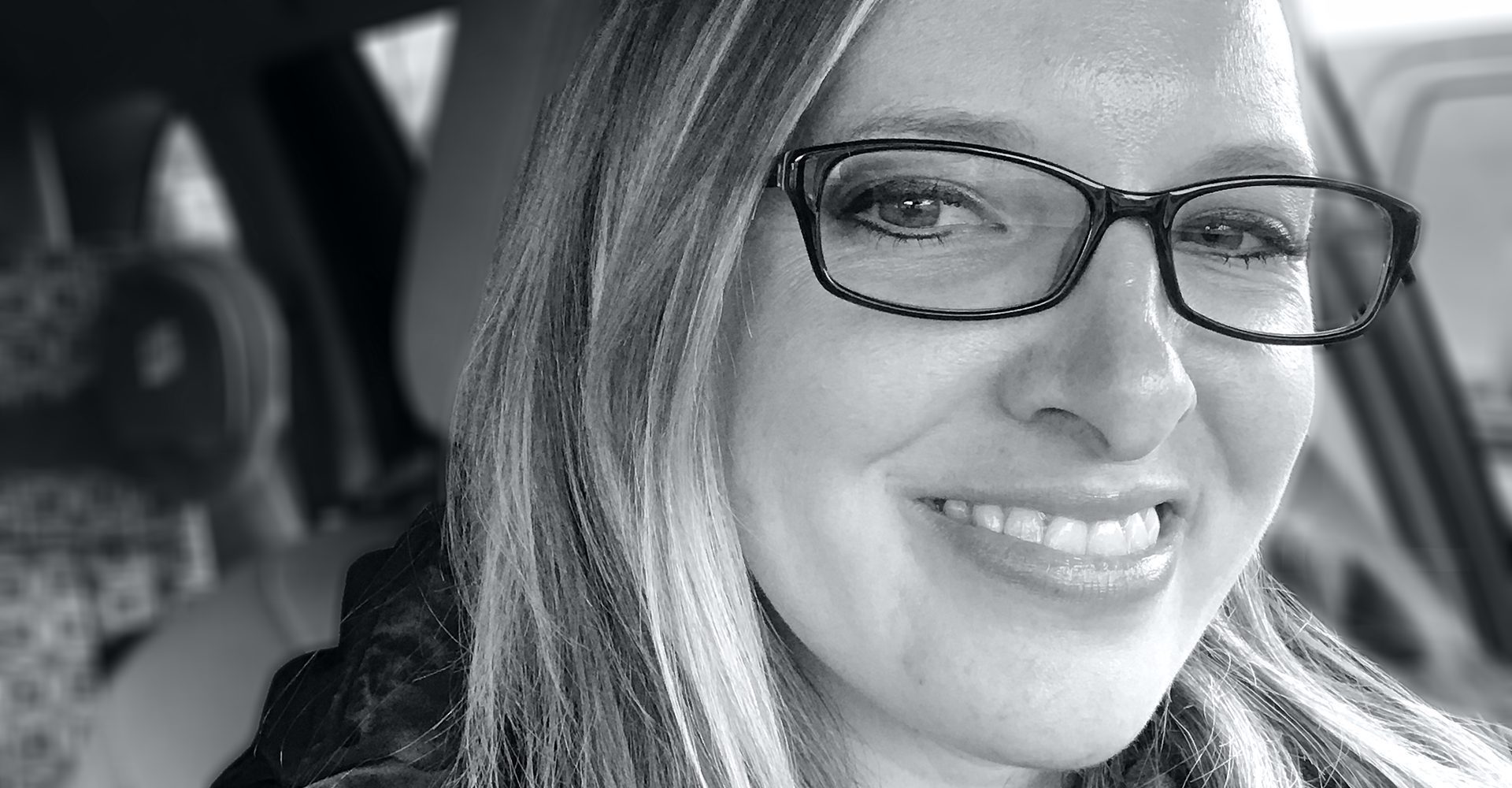 by Jenna O.
I used to believe that I was just sensitive to pain and not as strong as others around me. To be truthful, I was average. Compared to my sister I was miles behind her in athleticism and energy, although I would attempt to keep pace in all walks of my life.
I started noticing health issues in college. I was a distance runner and had trouble over 3-mile distances without having exertional fatigue for days. My senior year, I almost ruptured my Achilles tendon from wearing unsupportive shoes around campus.
Fast forward a few years, I was 26 weeks pregnant and went into a rapid tachycardia which remained throughout my pregnancy. If that wasn't hard enough, my delivery story is a nightmare for anyone worried about what they could endure during labor. I was promised a C-section for my second pregnancy 4 years later, as I was too scared to go through what I did the first time. I was blessed with two beautiful and healthy baby boys, but pregnancy and labor/delivery were disfiguring for me with my first, and I still struggle with PTSD from it. I also had major abdominal wall reconstructive surgery from 3 severe abdominal hernias as well as a tummy tuck in March of 2017, which removed 10 inches of skin from my belly, all from being pregnant.
Last summer, when my multitude of symptoms overwhelmed me in June of 2017, I was having severe neck pain, muscle weakness, exertional fatigue, and required a nap almost daily to keep going. I was miserable and depressed.
For years I had been misdiagnosed and I was told my symptoms last summer were from stress. It was at that point that I was desperate for an answer. I knew my symptoms and the past injuries I had endured were not just coincidences, and that something was VERY wrong.
I had to be an advocate for myself. I researched and looked into what ]this could be, and why I always had to do things the hard way? Why couldn't I be as athletic or have as much energy as my sister? Why did I have such terrible pregnancies and deliveries, when most everyone I knew did not endure these.
Another person came into my life with similar pregnancy complications, tendon injuries, and fatigue. She had EDS. My doctor was unsure and somewhat dismissive of what I thought I had. I demanded to be referred to rheumatology for further evaluation.
Now that I am finally diagnosed and have some answers, it has helped me to regain a lot of myself back. Some days are better than others. I have now added to my list of health conditions, of postural orthostatic tachycardia syndrome, mast cell activation syndrome, severe narcolepsy, and hypermobile EDS. My sister displays none of these symptoms.
I now believe I am stronger than most because I had to be. It was my normal.
I am still in recovery mode. I am a doctorally prepared Nurse Practitioner, a mom of 2 healthy boys and wife to a busy farmer. I work 3 days a week, but I'm thankful to have some of my life back. I am also hopeful that this will not hold me back or break me from accomplishing dreams and goals I have for my life.
I now listen when my patients tell me, "something is wrong". Always listen to your gut and don't be afraid to advocate for yourself.
[story-disclaimer]