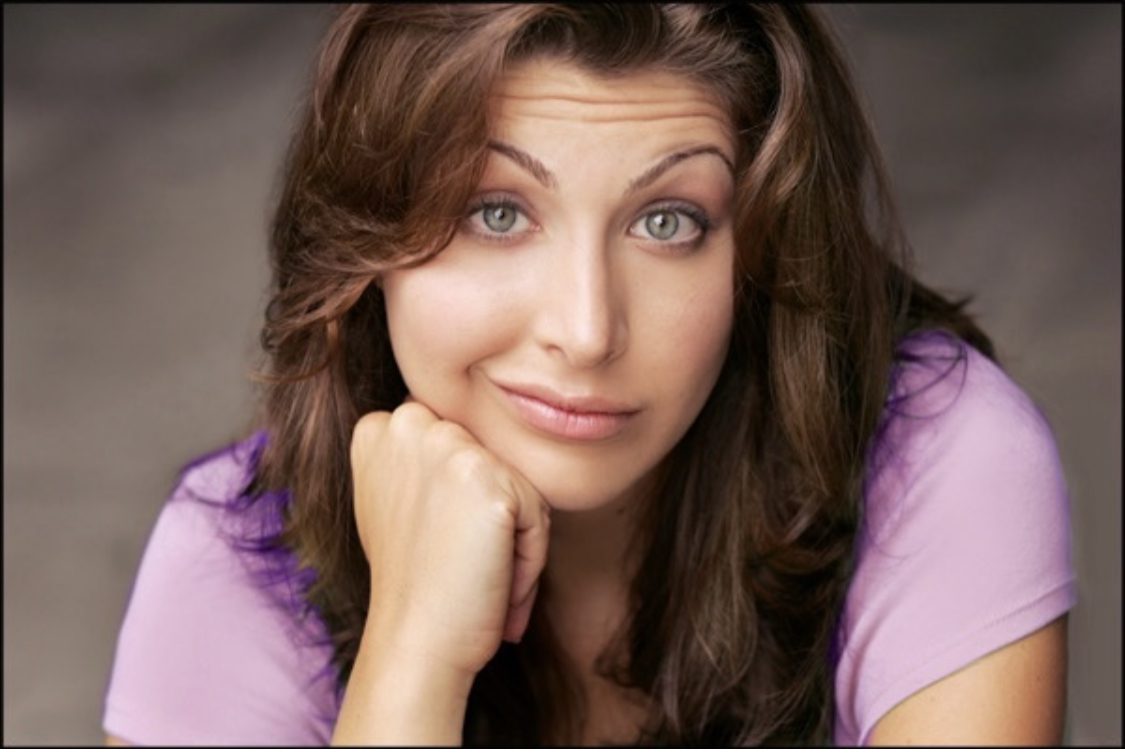 Hi everyone! My name is Lauren Brown and I have hypermobile Ehlers-Danlos syndrome and POTS. I wasn't diagnosed until 32 years old. Now at 43, it's only been in the last 3 years that I have finally received medical treatment in managing my EDS and POTS.
I grew up in a suburb of Boston and am an only child. I am still single, have no kids, and live with Mom (the only one who ever believed my symptoms). Everyone thought I was insane since 11 after the onset of what I now know was POTS. My mother was accused of having Munchausen by proxy syndrome and was intentionally making me sick.
By the grace of God and an iron will, I was able to graduate from Providence College with a degree in Theater and Business Studies. I ended up in the Theater, at 11, when I had to quit sports due to my symptoms. I was too dizzy to run, would randomly fall, and would consistently walk into inanimate objects. However, after seeing countless doctors and specialists, no one could find anything wrong with me and I didn't "look" sick. I struggled with my health, my entire life, and at 31, I injured my elbow that wouldn't heal (a new symptom). I had to quit my waiting tables job (aka being an actor in Los Angeles) and move back home to Boston and live with my Mom. I was exhausted and defeated but knew I had to look for answers…again.
When I got home, I had a check-up with a Physician's Assistant and started crying when he asked me how I was feeling I said something along the lines of, I feel terrible all the time, am in pain, but nobody cares, and nothing is wrong with me, allegedly! He looked at me semi-horrified and said well let's send you to Rheumatology in case we missed something like Lyme Disease. The Rheumatologist took one look at me and asked why no one had noticed my hypermobile joints. Well, you and me both, Doc! He told me to see a geneticist ASAP. The geneticist took one look at me and after hearing my symptoms said I had hypermobile Ehlers-Danlos syndrome and POTS. The geneticist spoke about both syndromes as if it wasn't serious diagnosis. I just had to have my heart checked to rule out vascular EDS, which he didn't think I had. He assured me a few simple changes would enormously improve how I was feeling. Suddenly my whole life made sense and I had hope for the first time.
Well, that was a premature celebration. At 35, I started randomly vomiting and all my symptoms were getting progressively worse. I reached out to a doctor who I had seen as a teenager, and he was able to refer me to a Cardiologist that would treat POTS with medication. My previous two Cardiologists recommended salt water and compression stockings and sent me on my way. My current Cardiologist put me on medication that has literally changed my life. I can now walk up a flight of stairs, without it feeling like I just climbed Mount Everest.
I was also referred to a Gastroenterologist since I couldn't eat most foods, I had dropped 20 pounds, was vomiting, and was severely anemic. Two Gastroenterologists said constipation was causing the vomiting despite already having an EDS and POTS diagnosis. Now at my wit's end, I signed up to see a nutritionist that insurance wouldn't pay for since I "just had constipation." It was about a month into working with her that I realized if I ate over a certain amount of fat, I got very sick. She told me there is a condition called Bile Acid Malabsorption and I could take medication to help! I cried. Then of course I had to jump through hoops to get my Gastroenterologist to prescribe medication. Finally, a nurse practitioner from my primary care doctor talked to the nurse practitioner at my Gastroenterologist's Office. I was losing my mind because it would be a 6 month wait to get an appointment and he had done nothing at this point to help me.
After taking this medication for about a month, suddenly I could eat again! Obviously, this was life-changing! I am waiting for an appointment with a new Gastroenterologist to find out the cause of the acid bile, since there is a root cause, and the medication is only a band-aid. If it wasn't for The Ehlers-Danlos Society, I would still feel scared, and alone, and still wouldn't understand why I am the way I am. I am so grateful for the incredible resources and information The Ehlers-Danlos Society provides. Without your awareness and education, I wouldn't have been able to help myself. I recently started a YouTube channel, called "Invisibly Illin", so I can share my whole story and offer information and support to others. I still can't believe my journey unfolded the way it did. I am challenging myself to seek out doctors in Boston to sign up for the EDS ECHO program. Boston is known to be a top medical city. However, it's obviously missing the mark with Ehlers-Danlos syndrome and POTS. Patients are still being dismissed and are truly suffering. I wouldn't wish my experience on my worst enemy. I will now always advocate for EDS awareness. I know there are so many more people out there who think their life is over. As I gratefully restart my life, I want to do anything I can to help others not have a similar experience.