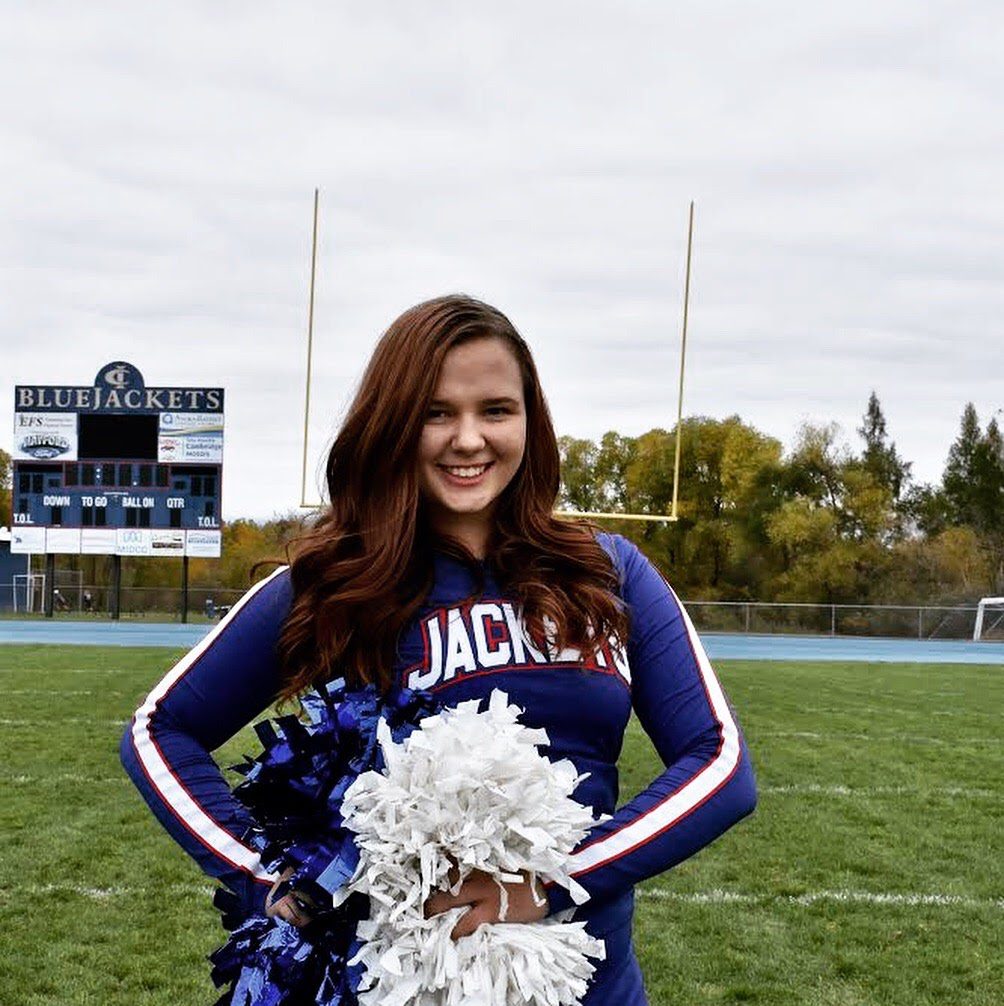 As I grew up as a child, I was told "you're just extra bendy. It because you're a good dancer" by every person I went to about my hips and back pain. I grew up thinking "it's normal for your hips to do that, just get on that stage and try to fight through it."
As I became older, I joined Competition Cheerleading on top of my competition dancing which made me so happy as I loved both sports, but 6-8 hours of working out a night did not make my hips and back as happy as me. I went to a chiropractor for my back and when he pushed on it, my spine touched my ribs and that's when EDS was first brought up. I went to my immunologist who then suggested going to Mayo Clinic because he wasn't sure.
When I went to Mayo Clinic, I was terrified, what if they say I am broken and can't dance or cheer anymore? What if I am broken? What if I become a brick and get put into a wheelchair? With all these questions in my head, I went into the huge hospital and got physically tested and genetically tested. I went to 7 different appointments in that one day and it took the entire day, but when I got to my last appointment, I was finally able to meet my entire team and the head of my team. At first my doctor told my family that I was looking for attention (as if being a good dancer and cheerleader didn't give me enough attention) and that nothing was wrong. I told her I wanted the gene test, and we went forward with it.
3 months later I came home to a letter on the table with the answer I was dreading to hear. "Your daughter, Miaya Herbst, has Arthrochalasia EDS. Please schedule a visit as soon as possible." I froze reading that. After all these years, there was my answer. I convinced my mom to let me go to school the next day and told her I was fine. I didn't even make it to my 2nd class before I broke down and got sent home by my friends and the nurse. I drove to my mom's office and fell apart in her arms and then spent the rest of my day doing all I can to feel better and get the results out of my head.
I went back to Mayo Clinic not long after, where they told me more about my diagnosis and told me the worst of the news I was terrified to hear. "Miaya, I know you love dancing and cheering but you need to end your sports as soon as possible. We predict you will stop walking within the next 3-6 months if you don't stop overstressing your body." ARE YOU SERIOUS! I must stop the two things in my life that I love most for a disease that I have dealt with my whole life.
I didn't accept that and continued dancing and cheering. I made it several months into dancing before my first major injury. I got up on stage to perform my junior tap solo and within 30 seconds of my dance, I felt my left knee dislocate, my right ankle dislocates and all feeling from my hips down either go numb or be on fire. I was livid. This is not how I am going out. I continued taping the rest of the solo without a missed step and walked off stage to collapse into my teammates arms and be carried out of the building by my best friend.
My doctor saw what I did the next day and diagnosed my injury as two dislocations and severe tendon damage which saved me from losing all ability to walk. This should have been my sign to stop, but I was stubborn and kept tapping. I even mentored two younger dancers in tap dancing. I spent as much time in the studio and on the blue cheer mat as my body would allow me too and put my all into both even with all the injuries I acquired. I ended my cheer career with being the top team in the nation and my dancing career with performing my senior tap solo in front my family and dance studio. When I turned to walk off stage after my solo, I came face to face with my two mentors running at me on stage to congratulate me for winning my battle with my body and completing my biggest battle I have fought. I cried so hard when they acknowledged my win told me how inspired I made them.
If you asked me if I regret staying with dance and cheer and putting my body through hell for all those years, I would laugh and say no. I made so many memories, learned so much about my favourite sports, my body and the EDS community and inspired so many people with my story. I am now 20 years old and still fully walking, dancing for fun, driving my stick shift jeep and I am the strongest version of myself that I have ever been.