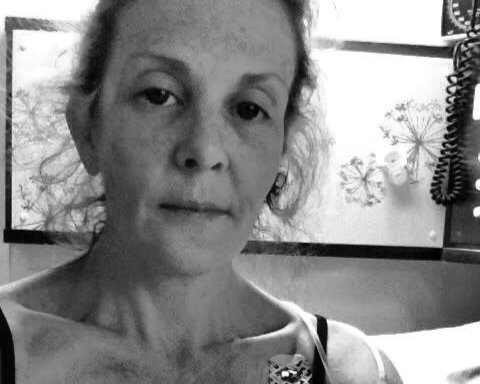 Before I was diagnosed with EDS at the age of 37, I would have described myself as outgoing, friendly, brave, trusting and strong – but it wasn't until now, 3-5 years after being officially diagnosed, that I consider I truly know what these words mean.
I wanted to be resilient and courageous, pushing healthy boundaries in discovery of who I am as a person, but at the same time trying to relate to my problematic body. Over the years this had become quite difficult to do, as more and more often I was being told that my symptoms didn't even exist and that it was a mental disorder called somatization that was my real issue.
So on my journey to finding out who I really was, other people's opinions still had a deep and lasting effect on my self image that I would come to realise only time could heal. What I didn't expect is that first I had to learn patience, understanding and most importantly, compassion for myself. I had been pushing through symptoms for years, with each new issue I felt even more distant from myself, I couldn't understand what was going on, who I thought I was.
I began getting lost amongst labels from medical personnel at public hospitals, and medical practitioners who were involved with my care who found me to be "interesting" and "baffling", but who couldn't find ways to treat my symptoms: my strange hips that would pop in and out if I sat up a certain way, my shoulders that couldn't rotate without moving from the sockets, my jaw that was often misaligned after waking up each morning, the bruises, the strange extra sensation in my chest whenever my heart raced from POTS, the strange blanket sensation that clouded my mind, the extra dose of pain sensitivity in my muscles that I lived with each day, even just resting would cause pain from laying in one position for any short amount of time.
It wasn't until I met an orthopaedic registrar who had heard of Ehlers-Danlos syndrome, after an accident where I broke my metatarsal bone in my foot, that I really thought about the possibility that I have some kind of genetic disorder that could affect the way my body worked. It just was unimaginable to me that such a disorder could exist, but when I thought about it if we were put together by different kinds of thread so to speak, different protein fibres accounted for the biological fabric that was our bodies, then of course it was possible that one or more of those could also be "different" "lessened" or "missing".
Under a microscope my skin appeared to be missing at least one of the threads that made up this "fabric" and on x-ray, my bone wasn't "knitting" back together as "normal". They didn't even see the fracture at first because my bones were so fine in appearance that it was missed; a bone specialist had to repeat and review my x-ray with a more sensitive amount of exposure to see the fracture. Before I was officially diagnosed with Ehlers-Danlos syndrome, I was told they were sure I had both Lupus and MCTD. A few months later I was admitted under my cardiologist for an ectopic beat and POTS (Postural Orthostatic Tachycardia Syndrome).
I had also been having problems with my stomach and bowels not moving food along properly, causing agonising stomach pains that also required investigation. I had a gastric emptying study which showed severe gastroparesis: it took 196 minutes for 1 egg and 1 piece of toast to disperse gases from cupric acid into my bloodstream. My intestines were partially paralysed as well on gastroscopy results. My lungs also were working at a reduced capacity of 70%. I felt my world was beginning to crumble, that soon, in my place there was going to be a mound of dust where I used to be a solid mass. It was particularly difficult to find out that my childhood memories of painful dislocations, subluxations, digestive issues, weakened limbs and sensitivities to so many things, were due to a genetic condition.
My symptoms now had an answer. This didn't take away my pain, but for what strength I felt had been taken from me to cope with it physically, I felt I now had gained back emotionally and mentally. I'm no longer hiding my feelings about having a chronic illness because there is no need too, instead I'm able to share awareness in the hope that someone else may find it comforting to know, others have felt the same way.
Since being diagnosed and finding a multidisciplinary team to work with me, I have a care plan. I was also blessed to find out my partner and I were to become parents to our now 16 month old daughter, who has been the most empowering inspiration to me of all.