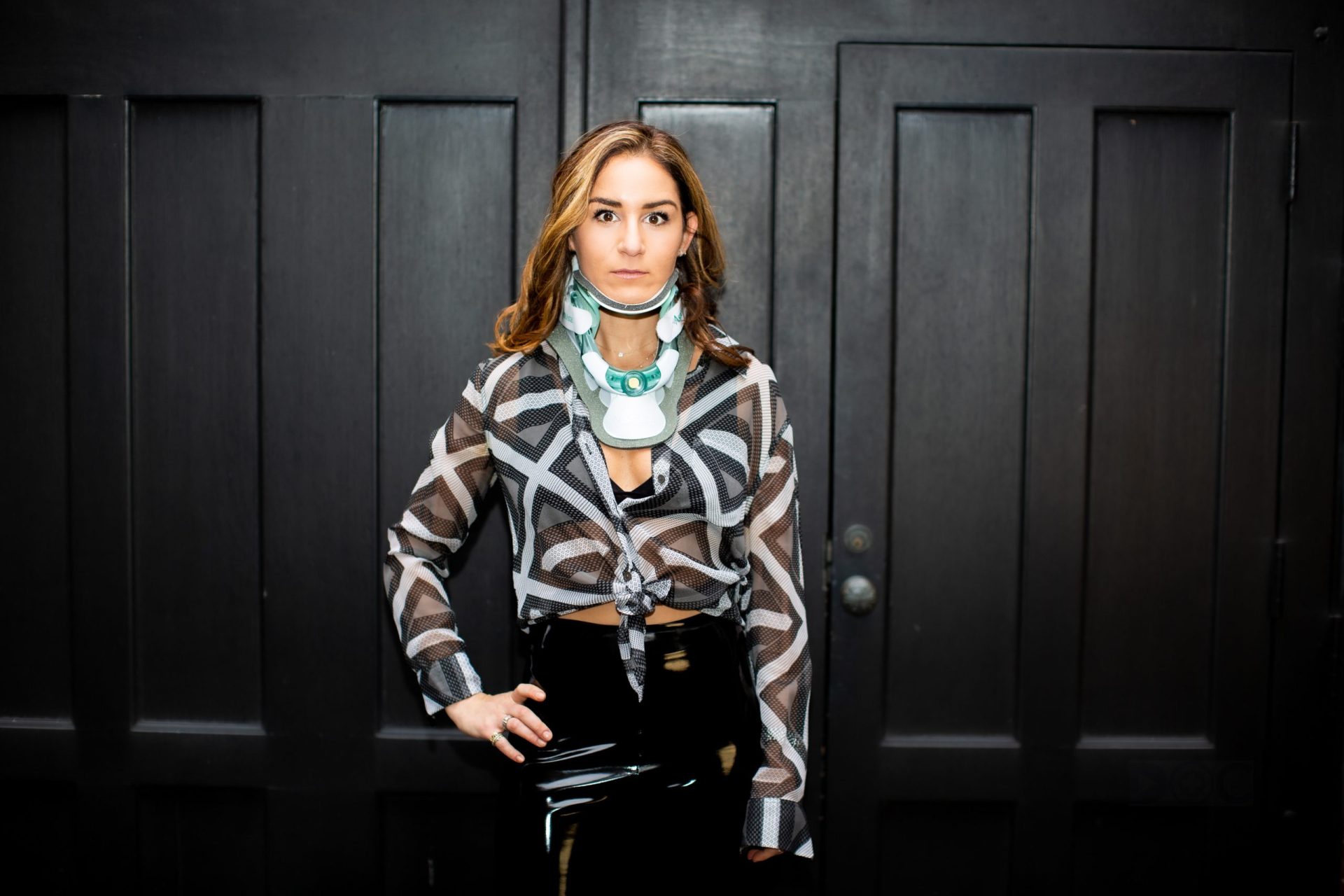 The rush of feelings like bubbles during the first pour of champagne. My heart beating as though I am running the NYC marathon (a dream that will always remain a dream).
Still very unsure which letters to use as I am perplexed on what words to even begin with. Never have I felt so vulnerable and fragile. Should I even care what people think of this post, this article, or me? But most of all, I worry will this hinder my journey in finding my soulmate?
I say to myself I am so much more than what I am about to tell the world. I am happy, I am strong, I am caring, I am beautiful, I am creative, I am nurturing, I am a lover, I am charismatic, I am adventurous, I am learning that in order to experience life and to love life, I have no choice but to live within my limitations.
"Have you ever thought this is all in your head and there is absolutely nothing wrong with you?" – a New York City doctor.
Slowly retracting my guarded life like rolling down the window of a car. My name is Tarryn and I have hypermobile Ehlers-Danlos syndrome (hEDS); a connective tissue disorder. Although everyone affected experiences it differently, it is primarily the skin, joints, and blood vessel walls. Ehlers-Danlos syndrome (EDS) unfortunately does not just stop with being diagnosed. Chronic pain, POTs, orthostatic hypotension dysautonomic syndrome, chronic lumbar radiculopathy, chronic cervical radiculopathy, nerve entrapments, thoracic outlet syndrome, mast cell activation, and endless gastrointestinal (GI) issues are just a few cruel contributions that came with my diagnosis of hEDS.
What exactly does this all mean? This is a question that I am still asking myself daily. I have been told I am "Gumby" and a "Stretch Armstrong", but with severely torn labrums, degenerative discs, and nerve entrapments. Still don't understand? I don't either and don't bother asking a medical professional because they just scratch their heads. 
As I began my new journey down this life-changing road of doctors, exams, tests, and medical bills beyond words, there was one major underlying factor I was learning. If there is no money, there is no interest. I am absolutely bewildered by the lack of medical care for one battling such a disease. Trigger point injection after trigger point injection, MRI after MRI, but the insurance companies question the tests that need to be performed and take longer than needed for approvals, and that's if you are so lucky to get the approval.
Gabapentin, Oxycodone, Cortisone injections, Codeine, muscle relaxers…my fridge looking more and more like a pharmacy. Is this really my new life? Tears rolling down my face faster than the doctors have been writing me prescriptions and sending me for tests. Hearing the same repetitive sentences: "Good luck to you and I am sorry you have this diagnosis. Here is a pain management doctor. Have a nice day. Sorry again." My body shivers with anger, how is masking aka putting on a band-aid going to help me? 
Looking at me you would never know my daily struggles. As my granny always says, "a little dash of powder and a little dash of paint, makes a pretty girl what she ain't." So here I go, putting on any clothes that do not cause more pain to my neck, back, hips, and shoulders. Drying my hair and putting on some makeup. My daily disguise.
Never in my wildest thoughts did I think I would be working with a journalist from the Washington Post, not only announcing to the world of my struggles but also bringing awareness of the Ehlers-Danlos syndromes to the world. Still not knowing where my life goes from here, I do know one thing, I am here to stand tall, to be strong, to be there and to be an ear for those with chronic issues, and most importantly to become an advocate and bring as much awareness as possible to rare diseases and chronic pain.
I want to thank Dr. Francomano. A doctor who has dedicated her life to research and caring for people with EDS. Also a special thank you to Sandra Boodman from the Washington Post for not just writing an article but for caring to bring awareness to what causes so much heartache and pain to a person and their families who have finally been diagnosed after way too many years. For me, it took 36 years when it was clear from the day I was born.
If you have EDS it is very hard to understand and if you don't have EDS you don't even know where to begin to comprehend. My loneliness is no longer loneliness as it is no longer a secret. I am no longer ashamed or embarrassed by my diagnosis. Yes, there is sadness and tough times. I assure myself as I assure the rest of you out there struggling, you are NOT alone. Together we can make a difference and bring awareness to these conditions.
To my mother, father, and Larry…words can never express all that you have done for me and continue to do for me. The tears and heartache over the last 2 years have been tormenting and cruel. I cannot thank you enough for believing me when the medical field didn't, for loving me unconditionally, smiling with me during the darkest of days, and for being my rocks. I could NEVER do this all without you three.
Read Tarryn's story with the Washington Post here.