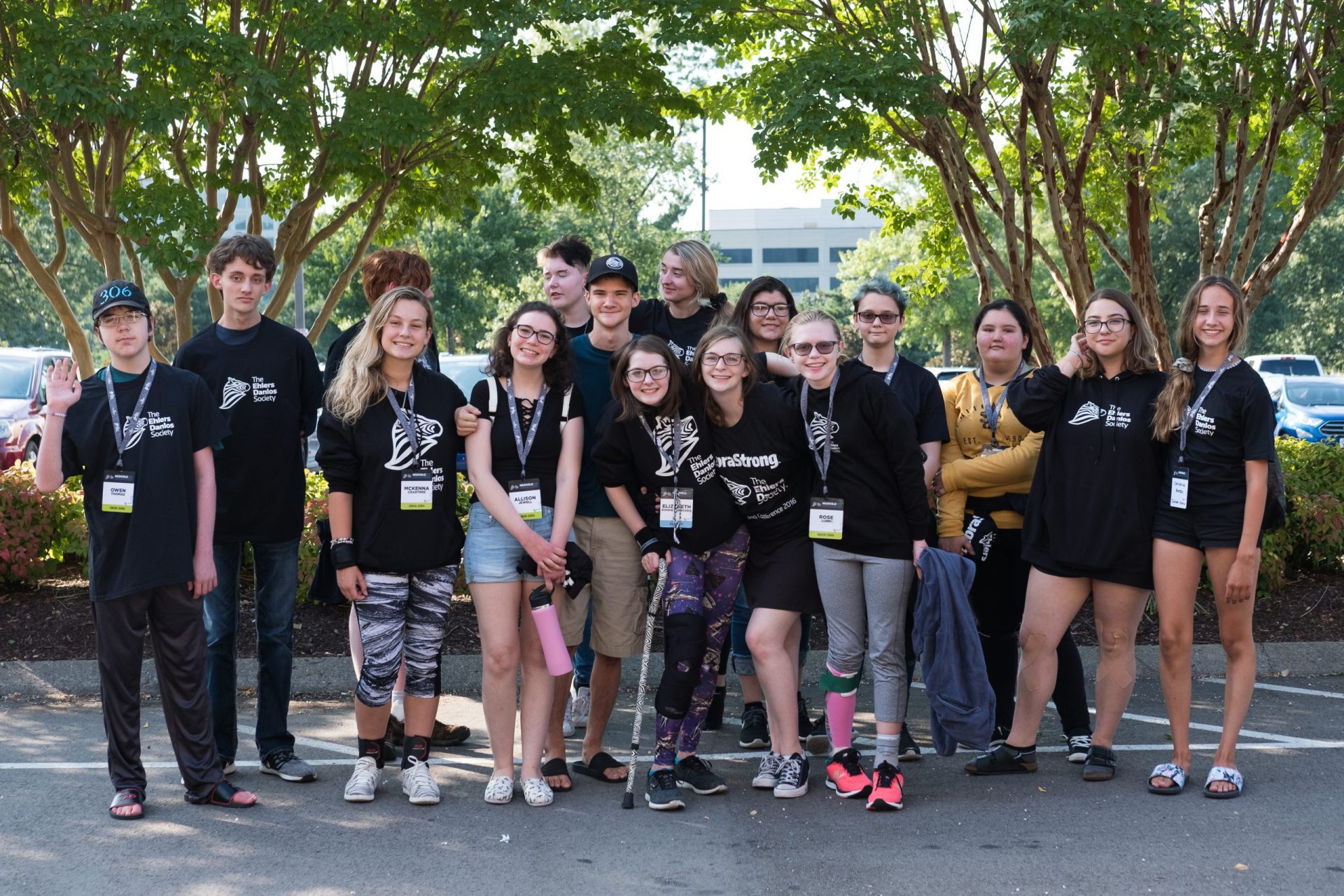 A huge thank you to all of you who attended our Global Learning Conference in Nashville, either in person or virtually via our live stream!
This year's conference was our biggest conference yet with a record number of over 850 attendees, 130 medical professionals, and for the first time, over 3,200 people watching via live-stream from over 42 countries and 6 continents! Our HEDGE study saw 135 individuals screened, and 110 enrolled with blood samples drawn. We now also have a total of 7,500 members of our community signed up for the Registry, worldwide!
Thank you for supporting our shared mission and helping to exceed our $20,000 goal. Together, we raised an outstanding $30,000 to continue advancing research, advocacy and education!
We are pleased to see so many of you enjoy your time, meet fellow Zebras, and learn valuable information on EDS and HSD. We can't wait to see many of you at our 2020 Global Learning Conferences in Paris and Arizona! 
"It was so wonderful to be there! I've just arrived home (to Atlanta). My feet are propped up and I'm going to read my conference notes and view my billion photos of the slides from the presenters! Wonderful, truly wonderful three days!"
"This week I attended my first conference. The staff from Ehlers-Danlos Society are an incredible team. Their knowledge and dedication absolutely blew me out of the water. I met so many amazing people, and received an incredible amount of information. This was my first conference, but definitely won't be my last!" ~ Hope Flores
"I had an incredible time at the conference in Nashville. I learned so much, and met so many wonderful people. Thank you for all that you do, and I look forward to the conference next year." ~ Nina Pharis
Stay tuned for registration information for our upcoming events.
From all of us at The Ehlers-Danlos Society, thank you and we'll see you next year.