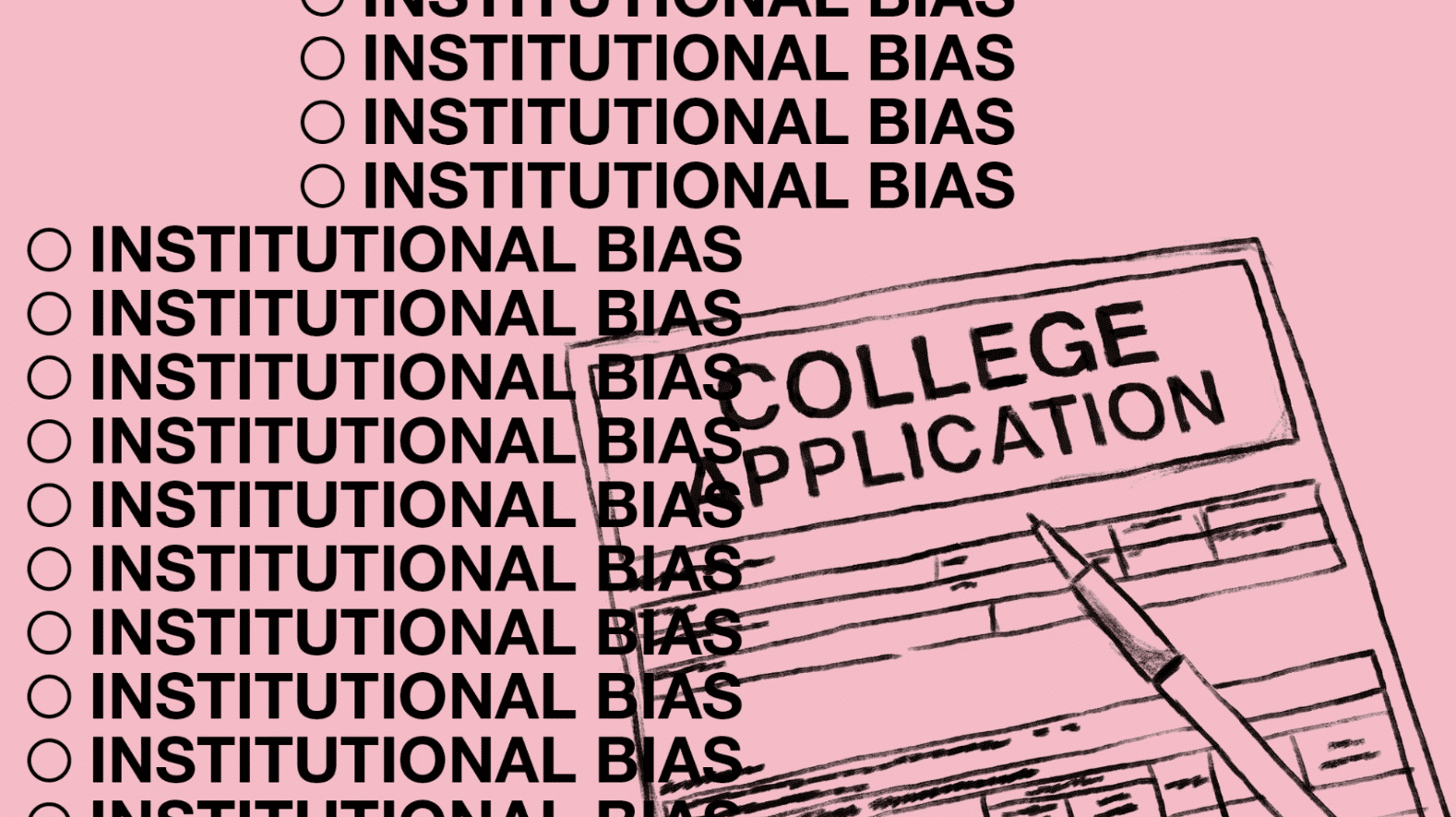 Advice for navigating—and maybe even changing—institutional bias on your journey through high school and beyond.
By Alaina Leary. Originally published in VICE magazine's Power and Privilege Issue on Oct. 15, 2018.
I faced a maze of questions as a high schooler applying to colleges in 2010.
What universities were LGBTQ+ friendly, which one had the biggest queer community, and how could I know I would be safe going off campus, say for a Pride event, or while publicly holding another woman's hand? Would I struggle getting accommodations for my disabilities (some undiagnosed at the time), primarily Ehlers-Danlos syndrome, endometriosis, and autism? As the child of a single father who worked extra hours at night as a cabdriver, with no trust fund or rainy-day money or penny jar labeled "college savings" to dip into, was college the right choice anyway? Would it really help me find a career that I could thrive in? Could I even afford to do-over the SAT without a fee waiver?
Maybe you're asking similar questions today, or maybe these questions bring back your own memories. Navigating educational spaces, whether you're a student, parent, teacher, or counselor, has its challenges. But being part of these spaces is worthwhile, and so is making them inclusive, accessible, and safe for the world around us. Throughout high school—and throughout my entire life to that point, really—I hid my true self because I was afraid I wouldn't be accepted for who I am, a queer person with disabilities. And yet along the way I've formed lasting friendships, found mentors who encouraged and guided me to do anything and everything I wanted, and gained learning experiences that shaped who I've become.
Looking back, there are not only things I wish I'd known as a student, but that I wish the various adults in my life at the time had all known as well. Because if one thing is still certain, it's that the education system is biased against folks like me. Here's my advice for navigating that bias, and maybe even changing it, on your journey through high school and beyond.
If you're a student, the first thing you need to know is that you're not alone.
I remember feeling isolated at the small high school I attended in southeastern Massachusetts, increasingly stressed over the thought of choosing a college and career path. Eventually I opened up about it to a supportive science teacher who went out of her way to help someone like me plot a course forward, even if she didn't completely understand my situation. In my experience there are people out there who have gone, or are going, through many of the same things. They might work at or have graduated from your high school, attend your dream college, or work in a field you might want to pursue a career in. Look for people who are welcoming and supportive, who want to see you succeed. Reach out to them.
My second piece of advice: Form a community of your own, whether that's locally in person or online. When I was in high school nine years ago, I joined the now defunct QueerAttitude.com, an international website for LGBTQ+ young adults, and eventually became a moderator, taking questions and welcoming new members. There wasn't a large queer community at my high school, and although I had a few LGBTQ+ friends, I really needed a safe space dedicated to that piece of my identity to help get me through the rough parts. When my straight friends weren't empathizing with the frustration I felt as I tried to help my then girlfriend come out to her family, for example, I knew there was a place where I could turn to be heard, validated, and loved. Finding that place, on the internet or IRL, can be incredibly helpful.