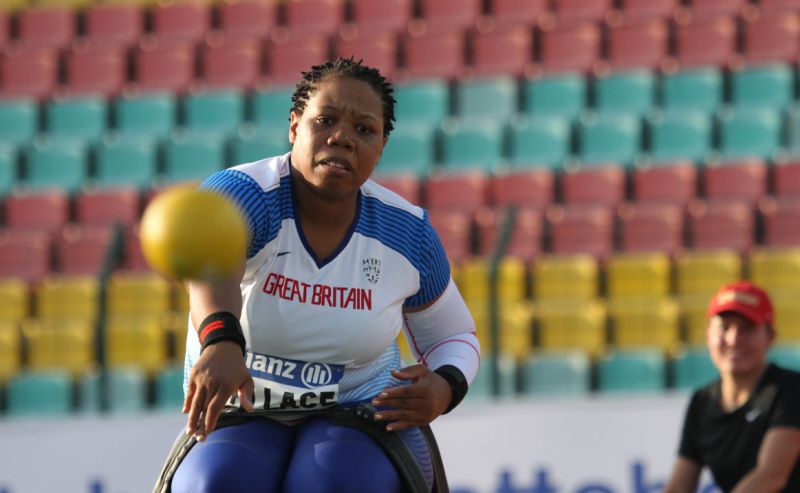 Originally posted on Yahoo! Lifestyle on 27 Aug 2018
Vanessa Wallace failed to hold back the tears in Berlin after a tough season ended with her greatest reward and World Para Athletics European Championship gold.
The Londoner threw a season's best 7.45 metres to storm to the F34 shot put title and cast away memories of missing out on the podium in her previous European appearance.
She left nothing to chance by throwing more than a meter ahead of the field – leading from first to last in the Friedrich-Ludwig-Jahn-Sportpark.
It proved an emotional moment for the 41-year-old as self-doubt was allayed and confidence came roaring to the surface, on the crest of a wave ahead of Friday's F34 javelin.
"I don't even know what words can sum this up," said Wallace. "It's amazing, that is the best way to put it.
"I was at my first Europeans and I came fourth. To come back stronger, a lot more experienced is just great, I did my thing. I trusted the process and just did the best I could.
"I've learnt to relax and focus on my little zone and tell myself you do know what to do.
"I don't get distracted by the other competitors, what they are doing, what they are throwing, I just do what I do because that's what's got me here."
Smiling her way through the competition proved the best preparation for Wallace, who had the honour of being the last in the competition to throw.
For some that would come with pressure but the Enfield & Haringey club representative has learned to embrace those challenges since representing ParalympicsGB at Rio 2016.
But she's far from been alone in her bid for the top, with this season seeing her limits pushed both inside and out of the field.
"My coach, has been amazing," added Wallace, who was born with Ehlers-Danlos syndrome, which causes joint problems and affects leg mobility.
"She has been everything that a coach is supposed to be. A support network, encouraging, putting you in and out of your comfort zone and more importantly giving you trust in yourself.
"Your coach will do as much as they can but you have got to pick that up and run or throw or jump with it. She has changed my life.
"If the smile is usually big, then it is just going to be spreading around the face, now I can look forward to the javelin on Friday."
Read the complete original article
Read more on Vanessa Wallace from itv