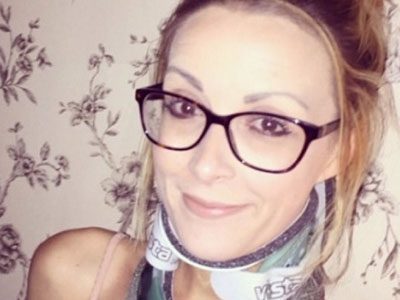 The boyfriend of a Bury woman living with a condition that could paralyse or kill her at any moment, has made an emotional plea for help funding surgery to save her life.
Alison Turner, known to family and friends as Ali, suffers from a complex neurological condition involving her skull and the second vertebrae in her spine, and risks dislocating her neck on a daily basis.
The 32-year-old's partner of five years, Nick Zabel, also 32, says each day is a 'battle for survival', and that Ali has been left unable to carry out even the simplest household task.
He explained that Ali, who lives with him in Tottington wears a specialised neck brace 70 per cent of the time, and was forced to give up the job she loved working with vulnerable children and families for Bolton Council due to ill health.
Despite her zest for life, Ali has been plagued by illness from a young age, with gastrointestinal issues along with many joint dislocations.