Fraser Burling, BHB, MBChB, Dip MSM, FRACP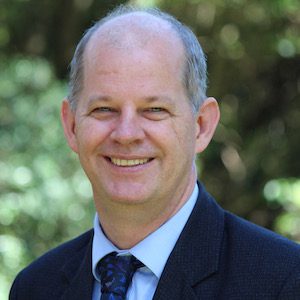 Rheumatologist (New Zealand)
Fraser Burling (BHB, MBChB, Dip MSM, FRACP) is a rheumatologist and general physician with a sub-specialization in musculoskeletal medicine and Ehlers-Danlos syndrome (EDS). Trained in New Zealand, and graduating in 1993, he has been working in private practice since 2006. He went full-time private from 2012. He learned musculoskeletal medicine beyond the MSM diploma from Dr. Kenneth Orr, who trained under John Mennell, Jr. from St Thomas' Hospital in London. Dr. Orr combined these techniques with strengthening injections as taught by orthopaedic surgeon George Hackett. Dr. Burling applied these techniques to EDS patients as well, and from there developed the interest in EDS, including discovering that his wife and family are also affected.
He now has many hundreds of patients with EDS and is active within the international EDS community, seeking ways to provide even better care for people affected by this syndrome.
"We must all die. But that I can save him from days of torture, that is what I feel as my great and ever new privilege. Pain is a more terrible lord of mankind than even death itself," Albert Schweitzer.