Marla Barkoff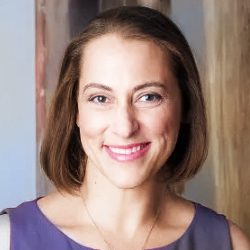 Dr. Marla Barkoff is a board-certified Endocrinologist with over a decade of experience caring for patients with thyroid disease. Her unique approach combines evidence-based medicine with a focus on quality of life as an important factor in thyroid regulation. She is dedicated to helping people understand and achieve thyroid balance, especially in the areas of autoimmunity and fertility.
Dr. Barkoff began recognizing patterns of symptoms in her patients with thyroid disease who continued to feel unwell even after their thyroid was balanced. In a subset of these patients, she found elevated markers of mast cell activation and became dedicated to learning about and treating patients with Mast Cell Disease. Many of her patients with Mast Cell Disease have hypermobility, and she is grateful to have learned about Ehlers-Danlos syndromes and hypermobility spectrum disorders while caring for her patients.
Dr. Barkoff earned an M.D. from Boston University School of Medicine followed by a Residency in Internal Medicine at Brown University in Providence, RI. She then completed a fellowship in Endocrinology, Diabetes, and Metabolism at the University of Chicago where she performed genetic research on rare thyroid mutations in the Thyroid Study Unit.
Dr. Barkoff is the founder of Integrative Endocrinology in Chicago, IL where she cares for people with Autoimmune Thyroid Diseases and Mast Cell Diseases. Dr. Barkoff is honored to serve on the Mast Cell Disorders committee for the American Academy of Allergy, Asthma & Immunology as well as on the Medical Advisory Board for The Mast Cell Disease Society.
More information about Dr. Barkoff can be found on her website, www.integrativeendo.com.