Dr. Sally Pezaro PhD, MSc, FRCM, BA(Hons), PgCAPHE, FHEA, RM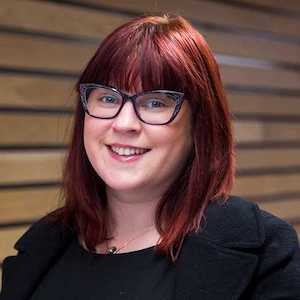 Fellow of the Royal College of Midwives (UK)
Sally Pezaro
Dr. Sally Pezaro is a Fellow of the Royal College of Midwives (FRCM), and an editorial board member of the British Journal of Midwifery, Evidence Based Midwifery, MIDIRS and the International Journal of Childbirth. She is also a mentor of Mary Seacole Leadership Awardees and the Council of Deans of Health 150 Leaders, a panellist on the Nursing and Midwifery Council's fitness to practise Investigating Committee, 'The Academic Midwife' on Facebook and the Nursing Now Challenge 'Midwifery Champion'. Sally has experience working as a midwife clinically in the United Kingdom, the Gambia and Ethiopia. Reflecting on her own experiences, Dr. Pezaro ensures that her work now in research and academia remains challenge led.
Dr. Pezaro is the lead midwife for www.hEDSTogether.com and the lead author of 'Hypermobile Ehlers-Danlos syndrome during pregnancy, birth and beyond', which has remained the most widely read article in the British Journal of Midwifery since its publication in 2018. Since then, Dr. Pezaro has remained a core member of the hEDS Together team, co-creating a number of publications and educational tools for those birthing with hypermobile Ehlers Danlos Syndrome (hEDS) and Hypermobility Spectrum Disorders (HSD).
Dr. Pezaro won a 'Midwives Award' from the Iolanthe Midwifery Trust in 2021. In 2019, Dr. Pezaro was honoured with a first prize award from the Royal Society of Medicine in 'Leading and inspiring excellence in maternity care' and was also first runner-up for the British Journal of Midwifery's 'Midwife of the Year' 2019.
The overriding vision for Dr. Pezaro's ongoing work is to secure psychologically safe professional journeys and excellence in health care. Follow her on Twitter (@SallyPezaro).