Shanda Rae Dorff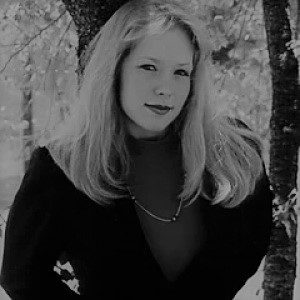 Dr. Shanda R. Dorff was raised in Ozark, MO by her very independent, hard working and loving single mother after her parents divorced when she was 5 years old. As a child who was often sick where few answers were found, she thought there had to be a better way and decided at age 7 to become a physician and began looking into paths to complete her goal. She shadowed physicians in the nearby hospitals from 7th grade through high school (Medical Explorers). She was also active in many extracurricular activities (debate, Science Olympiad, Science Club, Academic Team, Tests of Engineering Aptitude Math and Science, JROTC, Teen Court, tutoring, working at a local restaurant and babysitting, and more). She remained in Ozark until graduating from high school as valedictorian and proceeded to the accelerated program at the University of Missouri-Kansas City School of Medicine where completed her Bachelors degree at the same time as her Doctorate of Medicine in 2008. She then completed Family Medicine Residency through the University of Minnesota's North Memorial Family Medicine Residency in 2011. It was during residency when she began working more with connective tissue diseases and thoroughly enjoyed reading more about them, preventing complications in patients and identifying them in order to best manage them when present. She also met her now husband during her 1st year of residency and the two were wed her 3rd year. After residency, she practiced full spectrum cares where provide prenatal cares, perform deliveries, newborn care through elderly care as well as end of life cares, clinic cares and hospital cares for all ages.
She thoroughly enjoyed the diversity and helping her patients throughout all stages of life and multiple generations. She continued to work closely with an increasingly large number of patients with connective tissue diseases, including multiple generations of a family. While working with them, she further began working more with their frequent comorbidities (Postural Orthostatic Tachycardia Syndrome, Dysautonomias, and Mast Cell Activation Syndrome), which she found both fascinating but also extremely rewarding to see the huge impact an improvement in patient outcomes and quality of life by identifying and properly managing said conditions despite very limited formal instruction about it in medical school. She spent countless hours studying and taking time out of the office to formerly work alongside experts in those areas to apply her knowledge to best care for her patients. It further became a life passion to advocate for and care for these conditions and never stop learning as new research and options are discovered everyday.
However, after she and her husband had their son, with her husband having to travel for work, she found it difficult to cover 2 hospitals to get to the daycare in time so changed to work in the clinic or outpatient setting where more consistent hours. A few years later, she helped her mom complete many items on her bucket list with family by her side for each adventure prior to ultimately pass away from cancer in 2016 though left behind countless amazing memories that will be cherished indefinitely. 2 years afterward, Dr. Dorff and her husband had their second child, a daughter, and later the same year, she opened her own organization to focus on connective tissue diseases, mast cell diseases, POTS, and dysautonomias called Complex Cares LLC where she was grateful to be able to spend more time with patients and also allowed her to be able to enjoy the best of being a physician, wife, and mom. This ensured she was able to follow her passion noted above. During this time, she has published journal articles (MCAS management in pregnancy, delivery, postpartum and lactation as well as an international consensus statement about MCAS) and case series (gynecologic complications and MCAS directed localized cares) as well as a book chapter about obstetric cares in EDS. She has also led several CME presentations, the majority of which have been related to her above medical passions and allowing her to ensure more patient understanding of the condition(s) and management strategies to ensure best health literacy for optimal outcomes. She enjoys getting to know her patients and finding the best custom plan for each individual. In 2020, she and her husband had their third child, a daughter. She continues to adore spending time with loved ones, watching her children grow and become their own, fun individual personalities, spending time with animals, traveling (though doing more things remotely during the COVID-19 pandemic), being outdoors but also enjoys doing things indoors, plants, reading, writing, decorating, and volunteering when able. She feels very fortunate for her.