Xavier Jeunemaitre, MD, PhD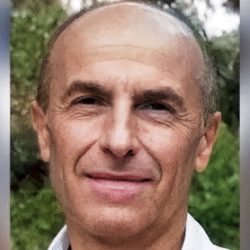 Cardiologist (France)
Dr Xavier Jeunemaitre, MD, PhD, is Professor of Genetics, University Paris Descartes, and the Head of the Department of Genetics at the Hospital Pompidou (HEGP) and the Director of the INSERM research team 3, U970, at the Paris Cardiovascular Research Centre, Paris France. Dr. Jeunemaitre received his MD and PhD in human genetics at the University P&M Curie, Paris France. He was trained as an internist and specialized in cardiology before being trained in molecular genetics at the College de France in Paris and in human genetics during a post-doctoral fellowship at the Institute of Human Genetics, Salt Lake City, University of Utah, USA.
Dr Jeunemaitre is the head of the National Referral Centre for Rare Vascular Diseases at HEGP that provides advices and care for more than 1000 patients / year, and is involved in epidemiological surveillance, registries and clinical research. His laboratory of molecular genetics at HEGP provides genetic testing for rare cardiovascular and renal diseases as well as endocrine cancers (2500 tests / year).
His main clinical and scientific interests are the genetic determinants of arterial hypertension and of rare cardiovascular disorders. Dr Jeunemaitre authored or co-authored more than 300 peer-reviewed articles and chapters books. He is currently conducting clinical and experimental genetic research on rare arterial arterial diseases, including familial hyperkalemic hypertension, arterial fibromuscular dysplasia and vascular Ehlers Danlos syndrome, as well as a common degenerative cardiac valvular disease, mitral valve prolapse. His research team receives funds from the National Agency for Research (ANR), from the European Research Council (ERC), from European research networks, as well as from Foundations (Fondation Leducq, Fondation pour la Recherche Medicale) and from private companies.
Dr Jeunemaitre is regularly invited for lectures in international congresses and has received several research prizes, the last one being the Bjorn Folkow Award and Lecture 2017 from the European Society of Hypertension and Cardiovascular Risk. He served as Advisor at the Ministry of Education and Research (2011-2), as President of the Scientific Committee (2012-4) and then as President of the Research Committee for the Fondation pour la Recherche Médicale (2016-), as Chaiman or members of several Evaluation Committees at the National Agency for Research (ANR).