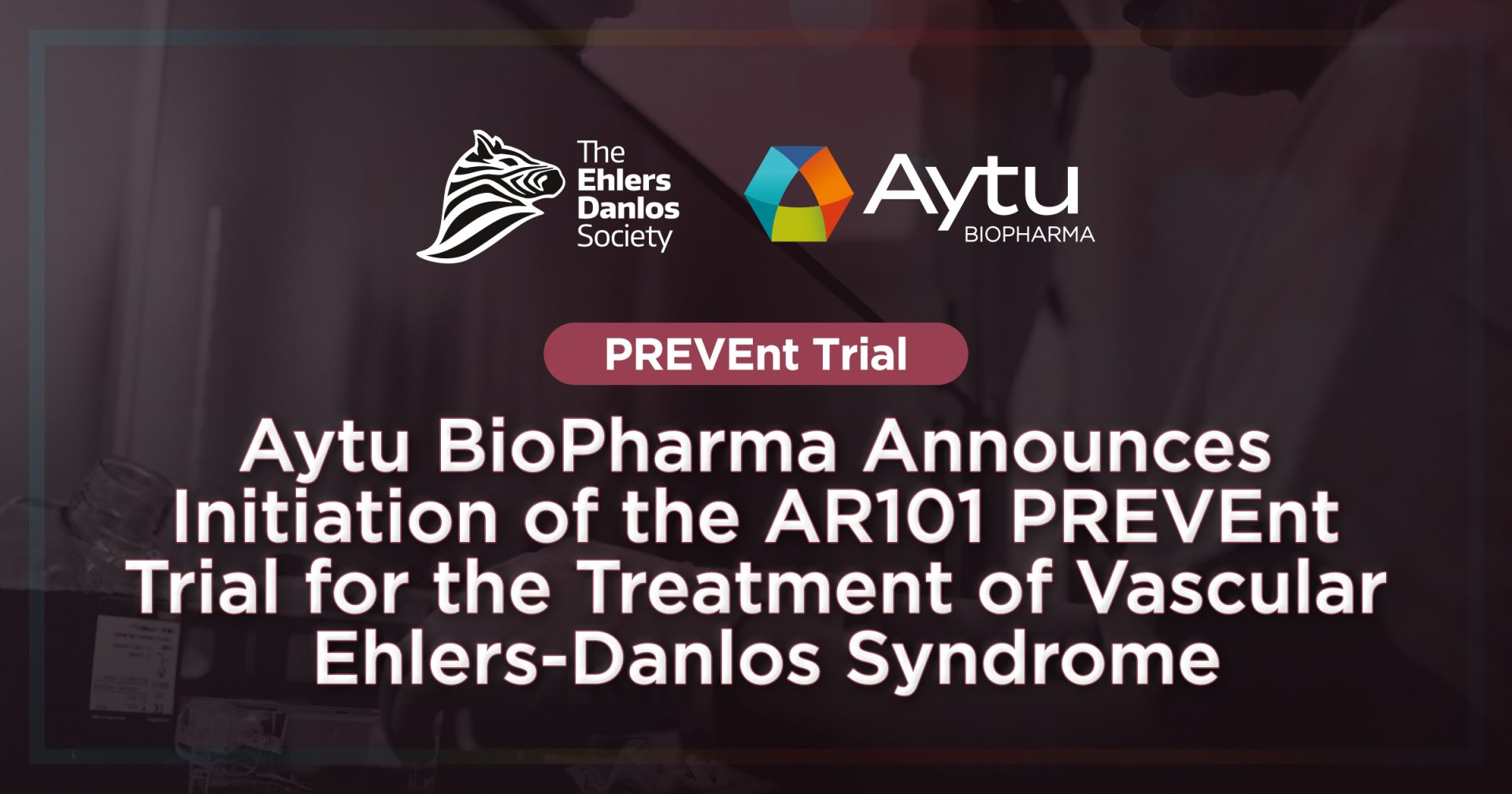 The specialty pharmaceutical company,  AytuBio Pharma, announced the initiation of the global Phase 3 PREVEnt (Prevention of Ruptures with Enzastaurin for Vascular Ehlers-Danlos Syndrome) clinical trial. This study will be investigating the ability of enzastaurin to reduce the severe complications of vascular Ehlers-Danlos syndrome (vEDS). There are currently no FDA-approved therapies for vEDS.  
What is the PREVEnt trial?  
The PREVEnt Trial is a prospective, Phase 3, global, randomized, double-blind, placebo-controlled efficacy trial designed to evaluate enzastaurin in patients with genetically confirmed COL3A1-positive VEDS. The primary measure of the trial is to determine whether enzastaurin reduces the occurrence of VEDS-related arterial events (ruptures, dissections, pseudoaneurysms, carotid-cavernous fistula, aneurysm) requiring medical intervention compared to placebo. 
 The PREVEnt Trial will see Aytu BioPharma, Inc. enroll approximately 260 COL3A1-positive vEDS patients. The study will randomize patients 1:1, with half receiving enzastaurin 500 mg once daily along with the standard of care and half receiving a placebo once daily along with the standard of care. The study's primary endpoint is a reduction in fatal and non-fatal arterial events (ruptures, dissections, pseudo-aneurysms).  
How to take part in the clinical trial
If you have vEDS and live in the United States, please visit www.preventvedstrial.com
Click the orange button that reads 'SEE IF YOU QUALIFY' to complete a short questionnaire. The questionnaire will take a couple of minutes to complete and will help study investigators to determine whether or not you may be eligible to participate. You will also be given the opportunity to select from a variety of potential study site locations. 
Once the study begins screening potential participants, you will be contacted by the site you have selected to learn more and to determine if you may be eligible to participate.
The eligibility survey for trial sites in Europe is not yet open at this time but will follow. Join our CONNECT newsletter to stay up to date.