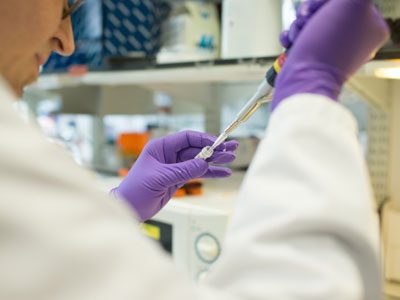 20 years from now it is expected that many new cures and treatments will be delivered either as a consequence of research using genome editing or, directly, via genome editing derived treatments.
Patients affected by rare and genetic conditions are likely to benefit from these techniques. It is important that these patients, and the wider public, have access to up to date information on these techniques.
We want to make sure that the language used by researchers, clinicians and the media is clear and easy to understand for patients. To achieve this, we need your help.
We're looking for patients with a rare, genetic or undiagnosed condition who would like to take part in four workshops between January and May 2017 focusing on different topics relating to genome editing.
We are hoping to gain a representative sample of people (over 18) within our network of patients with rare, genetic and undiagnosed conditions. To do this we would like to ask you, our members, to advertise this opportunity to your patients.
Registration and an explanation of the project are here.
We hope you'll be happy to disseminate this – to make it easy, here are some resources to help.