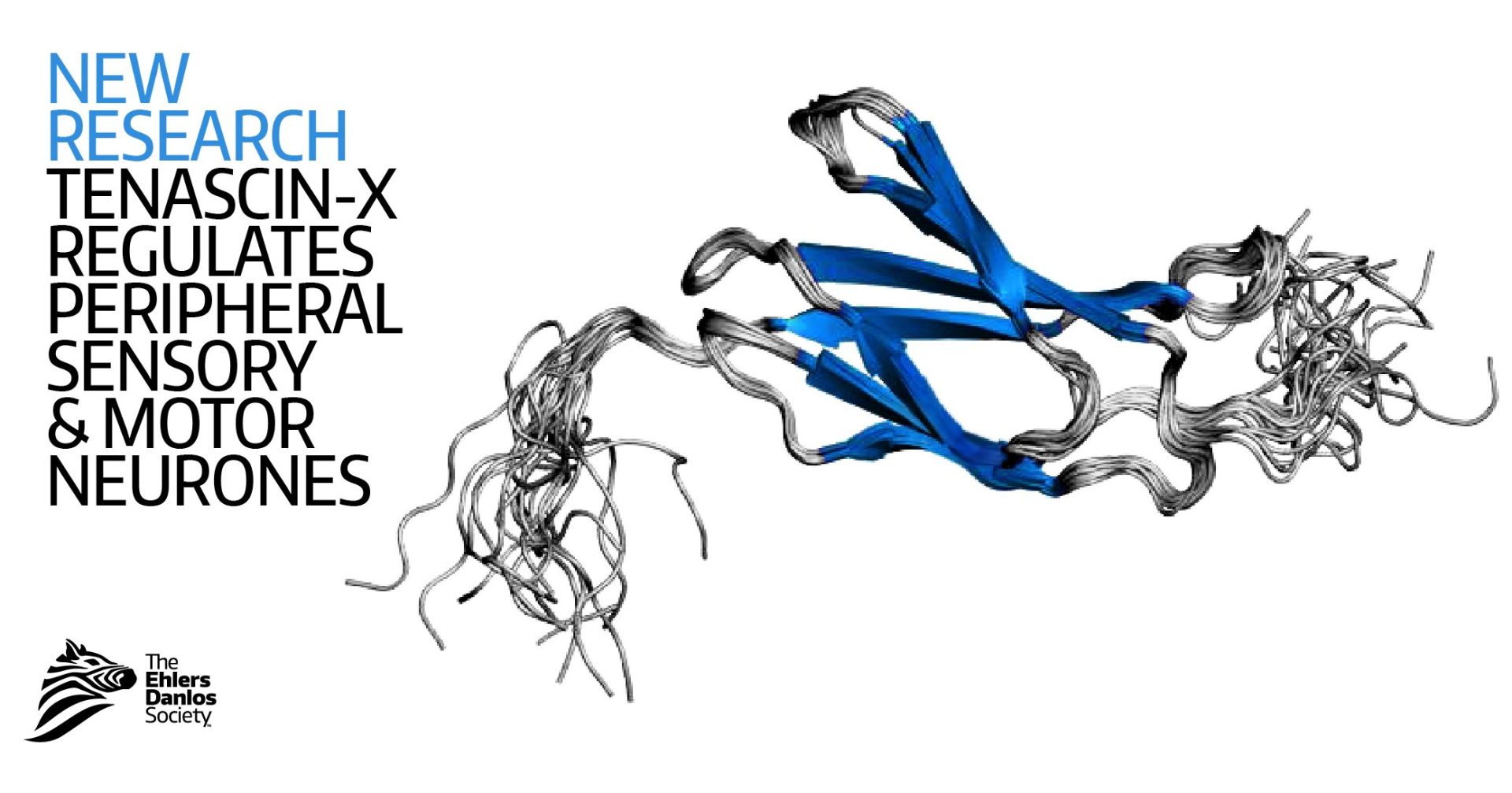 Summary by Dr. Rubina Aktar, PhD
In the past 15 years, scientific advances have shown that bowel symptoms are very common in hypermobility related disorders, and in particular, hypermobile Ehlers-Danlos Syndrome (hEDS). This group of patients have a problem with the extracellular matrix (ECM), which is the scaffold that supports joints and organs. Patients with hEDS experience symptoms similar to those who have Irritable Bowel Syndrome, showing a link between the two types of conditions. Some patients who have bowel symptoms are also unable to make a specific extracellular matrix molecule called Tenascin X (TNX). If we can understand this link, we can design or optimize treatments to manage bowel symptoms that address the underlying problem, and help patients who are susceptible to abdominal (tummy) pain, constipation, and/or rectal prolapse.
Based on our research, we have published the first paper showing TNX is found in human and mouse gut tissue, where it is found only in certain types of nerves. We found that mice that are unable to make TNX have impaired and abnormal bowel movements. We showed that these abnormal bowel movements can be improved with a medicine that is used to manage constipation (prucalopride). We also found that mice that do not have any TNX can develop internal rectal intussusception (where the bowel folds in on itself). When we assessed bowel nerves directly, we found that these mice have more pain-sensing nerves that are more sensitive. We also surveyed hEDS patients that do not have TNX and found that they too have similar symptoms to those found in our mouse model. Our novel paper, the first of its kind, suggests that TNX has unique functions in gut tissues – firstly, a role in gut nerves that affect bowel movements, and secondly, a role in influencing pain-sensing nerves.
We are now in the process of writing our second paper that discusses the role of Tenascin X in the upper gut, specifically the stomach.   
Read the full paper:
Aktar R, Peiris M, Fikree A, et al. The extracellular matrix glycoprotein tenascin-X regulates peripheral sensory and motor neurones. The Journal of Physiology. June 2018. doi:10.1113/jp276300.